Best Brochure Design Ideas For Startups & Entrepreneurs
Dec 20, 2021
Blog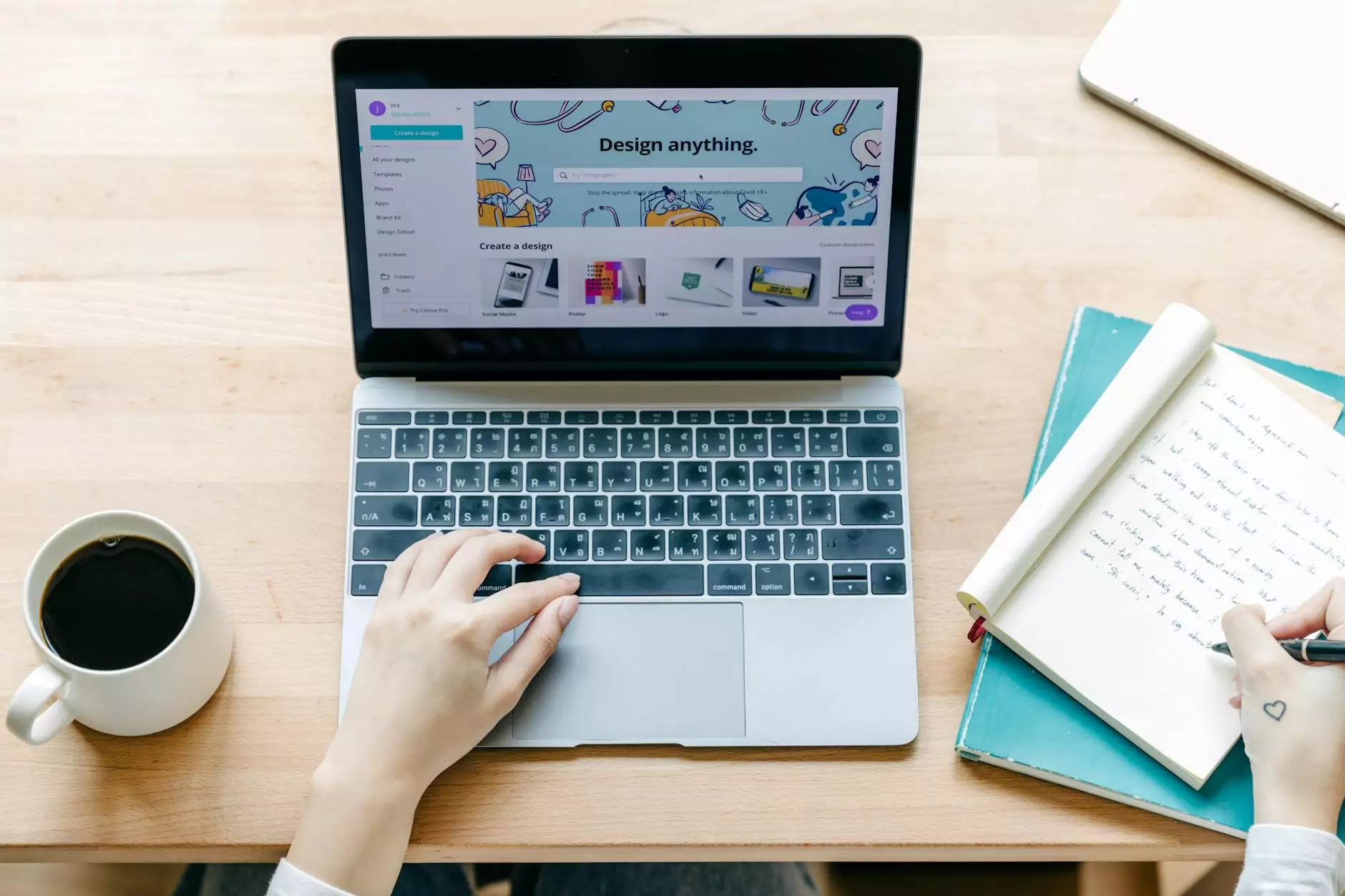 Welcome to Chinodesignsnyc, your go-to resource for innovative and effective brochure design tips! In this comprehensive guide, we will reveal the best practices to create visually stunning brochures that captivate your target audience, boost brand awareness, and drive business growth. Whether you are a startup or an established entrepreneur, these ideas will help you make a lasting impression.
1. Define Your Objectives
Before diving into brochure design, it's crucial to establish clear objectives. Understand the purpose of your brochure - whether it's to promote a product, inform customers about services, or generate leads. By defining your goals, you can tailor your design and content to align with your business objectives.
2. Know Your Target Audience
Identifying your target audience is essential for effective brochure design. Research your audience's demographics, preferences, and pain points to create a design that resonates with them. For startups and entrepreneurs, understanding your target market is key to delivering a brochure that speaks directly to their needs and interests.
3. Make an Impact with Eye-Catching Covers
The cover of your brochure is the first impression potential customers receive. Make it count! Use bold colors, captivating visuals, and compelling headlines to grab attention. A well-designed cover will entice readers to explore further and discover what your business has to offer.
4. Craft Compelling Copy
The content of your brochure should inform, inspire, and engage readers. Use persuasive language and storytelling techniques to captivate your audience. Highlight the unique selling points of your products or services, addressing the pain points your target market faces. Remember, quality copywriting is crucial for conveying your brand's message effectively.
5. Visuals That Speak Louder Than Words
Utilize powerful visuals to reinforce your message and enhance the overall appeal of your brochure. High-quality images, illustrations, and graphics can make a significant impact and create a memorable experience for your audience. Invest in professional photography or engaging stock images that align with your brand identity.
6. Incorporate Branding Elements
Your brochure should reflect your brand's identity and personality. Ensure consistency by using your brand's logo, colors, fonts, and overall visual style throughout the design. Consistent branding strengthens brand recognition and establishes trust with your audience.
7. Choose the Right Fold
Consider the type of brochure fold based on your content, design, and objectives. Popular options include bi-fold, tri-fold, gate-fold, and Z-fold brochures. Choose a fold that complements your content and helps convey your message effectively. Experiment with various folds to find the one that works best for your business.
8. Easy-to-Read Typography
Legibility plays a crucial role in brochure design. Select appropriate fonts that are easy to read, even when scaled down. Maintain consistency in font styles and sizes to ensure smooth readability throughout the brochure. Avoid using too many fonts, as it can create confusion and detract from your message.
9. Use Color Psychology
Colors evoke emotions and influence behavior. Leverage the psychology of color to evoke the desired response from your audience. Consider the emotions associated with different colors and choose a color scheme that aligns with your brand and message. A well-thought-out color palette can enhance your brochure's impact.
10. Call-to-Action
No brochure is complete without a compelling call-to-action (CTA). Clearly state the action you want your audience to take, whether it's visiting your website, making a purchase, or contacting your business. Make the CTA stand out by using contrasting colors and placing it strategically within the design.
11. Print with Quality
When it comes to brochure design, print quality matters. Invest in professional printing services to ensure your brochure looks as good on paper as it does on the screen. Choose quality paper stock, finishes, and printing techniques to create a visually appealing and durable end product.
12. Test, Review, and Refine
Once you've designed your brochure, take the time to test it with a sample audience. Gather feedback and make necessary adjustments. Review the content, design, and overall user experience to ensure your brochure meets your objectives. Refine your brochure iteratively for continuous improvement.
Conclusion
In conclusion, designing a brochure that stands out requires a combination of strategic planning, creative execution, and attention to detail. By implementing the best practices outlined in this guide, startups and entrepreneurs can create brochures that leave a lasting impression on their target audience, effectively promoting their products and services.
Remember, a well-crafted brochure can be a powerful marketing tool that drives business growth and brand recognition. Stay ahead of the competition by utilizing these design ideas and taking your brochure game to the next level. Start implementing these tips today for brochure success.