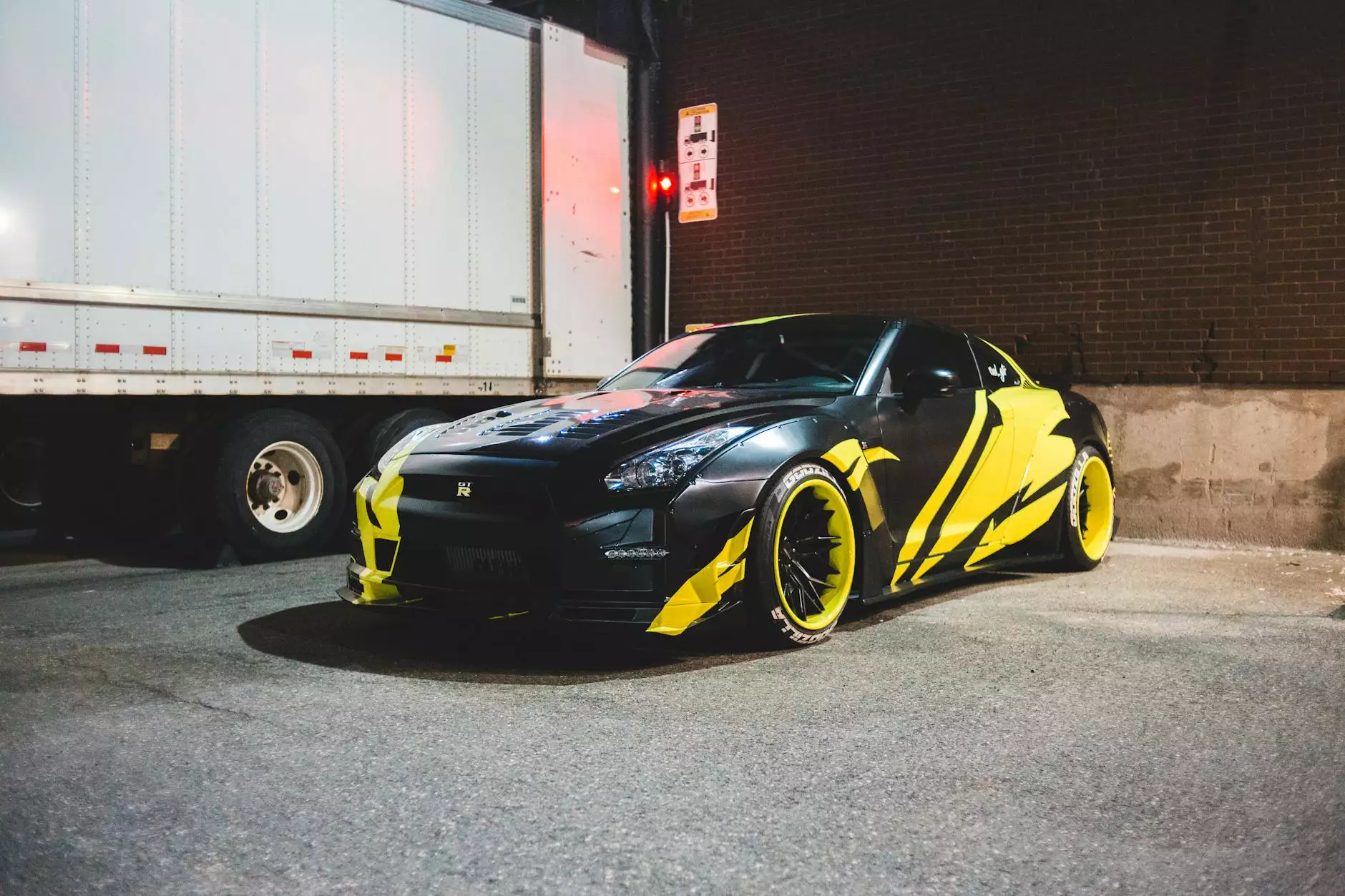 Introduction
Welcome to Chinodesignsnyc, your ultimate source for vehicle wrap design inspiration and services. If you are looking for unique and impactful designs to transform your car, truck, or van, you've come to the right place. Our team of skilled designers and marketers are dedicated to providing you with the best vehicle wrap solutions that not only impress but also help your business stand out.
The Power of Vehicle Wraps
In today's competitive business landscape, having a strong brand presence is essential for success. Vehicle wraps offer a cost-effective way to market your business and increase your brand visibility. Whether you own a small business or a large fleet of vehicles, wrapping them with eye-catching designs can generate significant exposure for your brand. A well-designed vehicle wrap turns your vehicle into a mobile billboard, reaching a wide audience wherever you go.
Professional and Custom Designs
At Chinodesignsnyc, we understand the importance of creating a lasting impression. Our team of talented designers specializes in creating professional and custom vehicle wrap designs tailored to your brand's unique identity. We combine our expertise in graphic design and marketing to deliver designs that engage and captivate your target audience.
Why Choose Chinodesignsnyc
When it comes to vehicle wrap design, not all providers are created equal. Chinodesignsnyc stands out from the competition for several reasons:
1. Experience and Expertise
We have years of experience in the industry, working with businesses of all sizes and industries. Our team of designers stays updated with the latest trends and techniques to ensure your vehicle wrap design stands out from the crowd.
2. Customization
We believe that every business is unique and deserves a design that reflects its brand and values. We work closely with our clients to understand their vision and incorporate it into the design process, resulting in a truly customized vehicle wrap.
3. Quality Materials
Chinodesignsnyc only uses high-quality materials to ensure your vehicle wrap not only looks great but also withstands the test of time. Our wraps are weather-resistant, UV-protected, and durable, offering long-lasting advertising benefits.
4. Brand Consistency
We understand the importance of maintaining brand consistency across all marketing channels. Our designers pay attention to every detail, ensuring that your vehicle wrap aligns seamlessly with your existing brand identity, including the use of your logo, colors, and other brand elements.
5. Exceptional Customer Service
At Chinodesignsnyc, we prioritize customer satisfaction. Our dedicated team is here to guide you through the entire design process, from concept to installation. We listen to your needs, provide expert advice, and deliver designs that exceed your expectations.
Vehicle Wrap Galleries
Browse through our extensive vehicle wrap galleries to find inspiration for your own design. From sleek and modern designs to bold and attention-grabbing wraps, we showcase a wide range of possibilities to suit any style or preference.
Transform Your Vehicle Today
Ready to take your brand's visibility to the next level? Contact Chinodesignsnyc today to discuss your vehicle wrap design needs. Our team is eager to bring your vision to life and help you create a striking, memorable impression on the road. Let us help you stand out from the competition with our innovative and impactful vehicle wrap designs!