15 Stunning Packaging Design Ideas for Your Business
May 1, 2019
Blog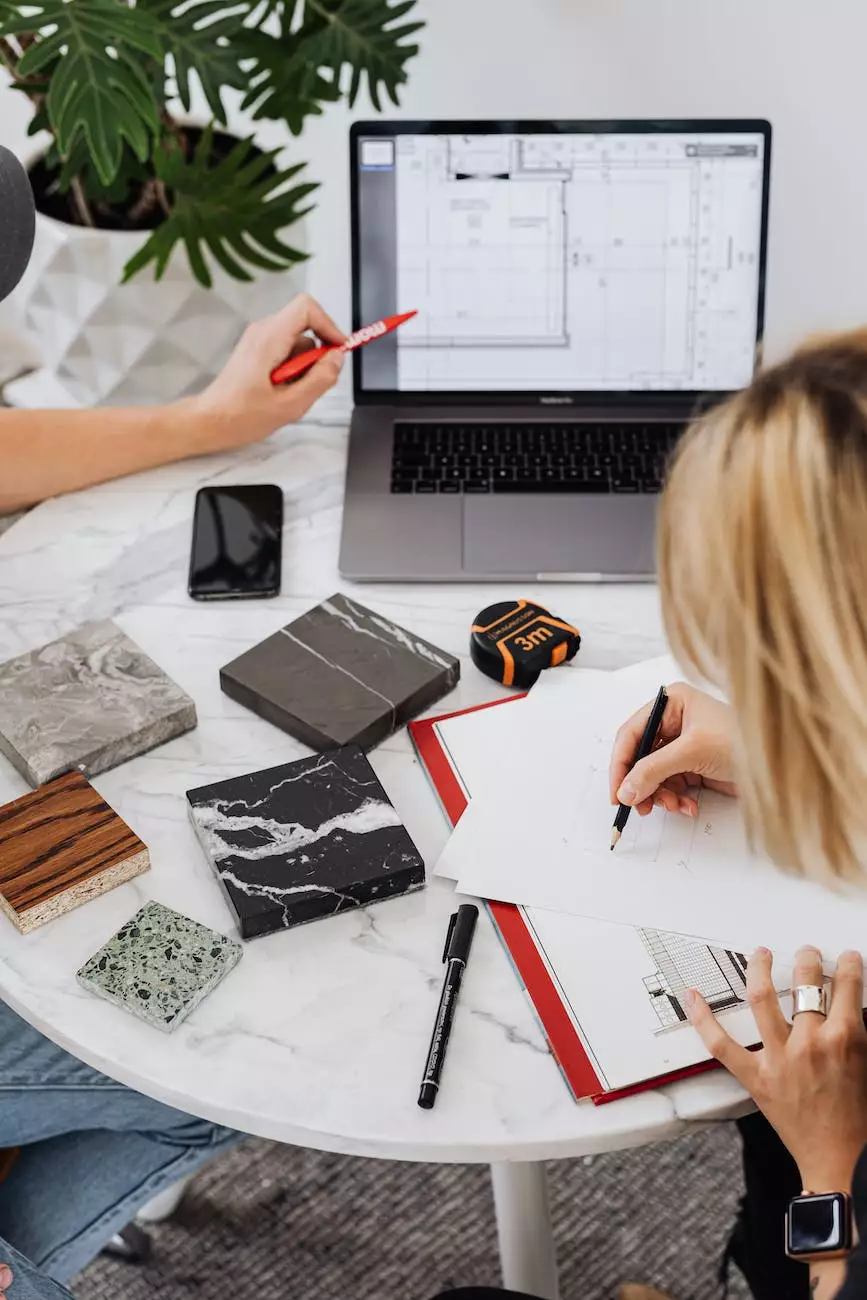 Introduction
Welcome to Chinodesignsnyc, your go-to destination for exceptional packaging design ideas that will take your business to new heights. In this article, we will explore 15 stunning packaging designs that are sure to captivate your customers and establish your brand identity.
Why Packaging Design Matters
The packaging of your products plays a crucial role in attracting customers and making a lasting impression. It serves as the first point of contact between your brand and potential buyers. A well-designed package not only protects the product but also conveys your brand's values, personality, and quality.
1. Minimalist Elegance
In a world of cluttered shelves, minimalist packaging stands out effortlessly. Create a clean and elegant design using a simple color palette and sleek typography. This approach portrays sophistication and allows your product to take center stage.
2. Nature-Inspired
Embrace the beauty of nature by incorporating botanical elements into your packaging design. Whether it's using eco-friendly materials, floral patterns, or earth tones, a nature-inspired design adds a touch of freshness and authenticity to your brand.
3. Bold and Vibrant
If your brand has a dynamic and energetic personality, opt for bold and vibrant packaging. Use eye-catching colors, playful graphics, and unconventional shapes to make your product pop on the shelves and instantly grab attention.
4. Retro Revival
Add a nostalgic touch to your packaging with a retro-inspired design. Vintage fonts, classic illustrations, and retro color schemes can transport customers back in time, evoking a sense of nostalgia and establishing an emotional connection with your brand.
5. Sustainable Solutions
As environmentally conscious consumers are on the rise, prioritize sustainability in your packaging design. Explore materials like recycled paper, biodegradable plastics, or reusable containers. Showcasing your commitment to the environment can attract eco-minded customers.
6. Artistic Expressions
Elevate your packaging to a work of art by collaborating with artists and designers. Unique illustrations, hand-drawn elements, and custom artwork add a distinctive and memorable touch to your product, creating a truly immersive experience for your customers.
7. Luxury Packaging
Position your brand as a premium player with luxurious packaging. Incorporate fine materials, intricate details, and sophisticated finishes into your design. The aim is to create a sense of exclusivity and elevate the perceived value of your product.
8. Interactive Design
Engage your customers with interactive packaging that encourages them to participate. Introduce elements like hidden messages, puzzles, or peel-off sections that add an element of surprise and delight. This innovative approach can leave a lasting impression on your audience.
9. Playful and Whimsical
If your target audience includes children or those young at heart, consider incorporating playful and whimsical elements into your packaging design. Bright colors, whimsical illustrations, and imaginative characters can create an emotional connection and make your product stand out.
10. Geometric Patterns
Geometric patterns are visually captivating and can lend a sense of modernity to your packaging design. Whether it's intricate tessellations or bold geometric shapes, use them strategically to create a strong visual impact and add a contemporary flair to your brand.
11. Storytelling Packaging
Transcend your product into a compelling story through packaging. Craft a narrative that aligns with your brand values and resonates with your target audience. Use imagery, typography, and clever copywriting to create an emotional connection and leave a lasting impression.
12. Transparency Design
In a world where transparency is valued, showcase your product's authenticity through transparent packaging. This approach works exceptionally well for food and beauty products, allowing customers to see and appreciate the quality of what they are purchasing.
13. Metallic Finishes
Add a touch of glamour and sophistication with metallic finishes in your packaging design. Whether it's gold foiling, silver accents, or holographic effects, metallic elements can instantly elevate your product's perceived value and catch the eye of potential buyers.
14. Cultural Inspirations
Pay homage to different cultures by infusing their aesthetics into your packaging design. Whether it's traditional patterns, symbols, or colors, cultural inspirations can create a connection with specific target markets and make your product more appealing to a diverse audience.
15. Innovative Structures
Break the mold with innovative packaging structures that stand out from the crowd. Explore unique shapes, folding techniques, or interactive elements that enhance the overall user experience. Unconventional packaging can leave a lasting impression and differentiate your brand.
Conclusion
By incorporating one or more of these stunning packaging design ideas into your business, you can effectively elevate your brand image, capture the attention of your target audience, and leave a lasting impression. Remember, originality and creativity play a significant role in staying ahead in today's competitive market. So, let your packaging design speak for itself and become a powerful tool in attracting and retaining customers for your business.