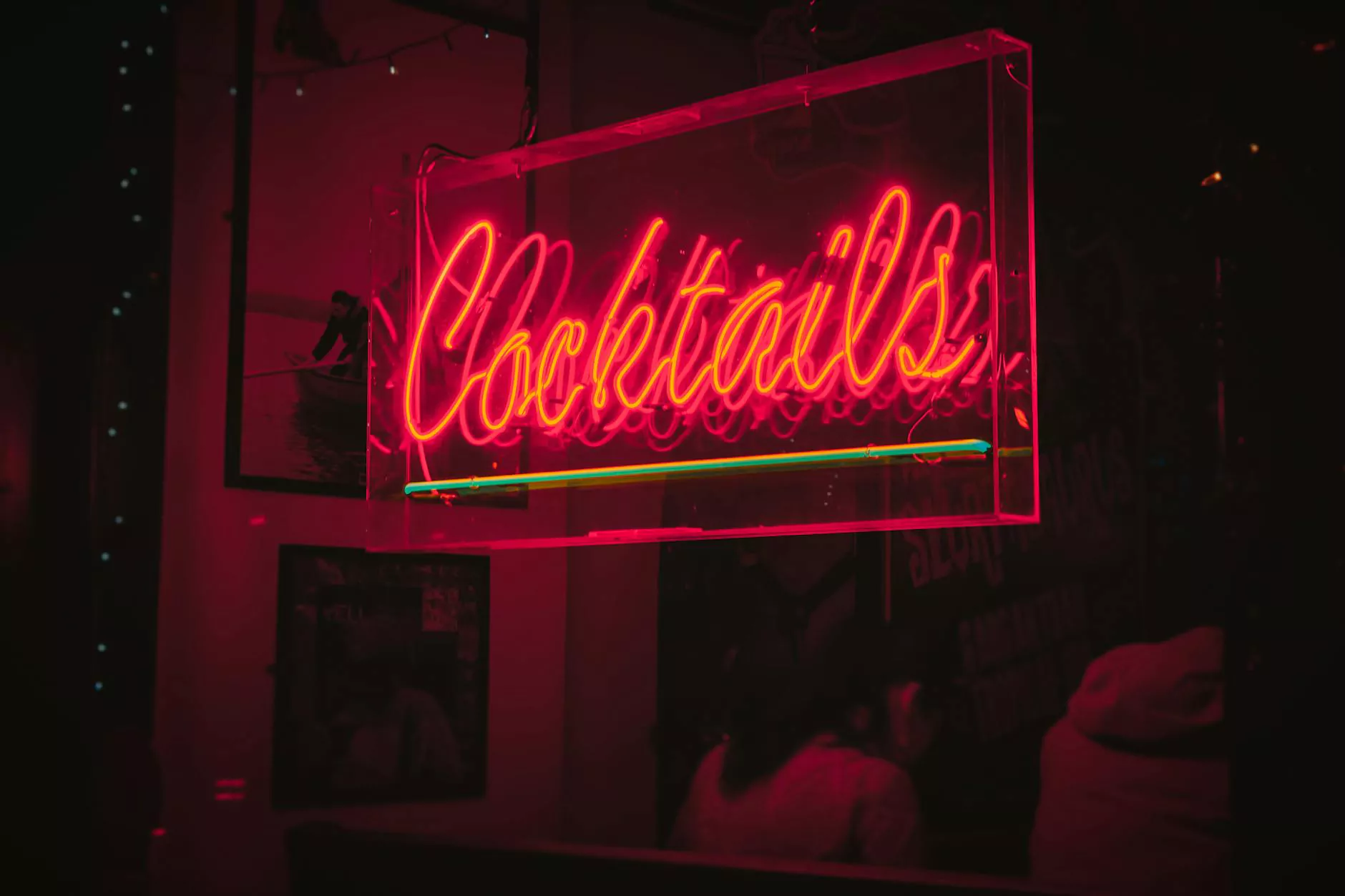 Welcome to Chinodesignsnyc, the premier destination for high-quality neon sign rentals for various events and parties. With our extensive collection of vibrant and eye-catching neon signs, we are here to transform your gathering into a memorable experience. Whether you're hosting a wedding reception, corporate event, birthday party, or any other special occasion, our neon signs will add a touch of uniqueness and style.
Elevate Your Event with Our Neon Signs
At Chinodesignsnyc, we understand the importance of creating a captivating atmosphere for your event. Our neon signs are designed to be attention-grabbing, providing a stunning visual impact that will leave a lasting impression on your guests. Whether you're aiming for a retro, modern, or personalized theme, our wide selection of neon signs can cater to your specific preferences.
Why Choose Chinodesignsnyc for Neon Sign Rentals?
When it comes to neon sign rental services, we stand out from the competition. Here are a few reasons why you should choose Chinodesignsnyc:
Extensive Collection: We boast a diverse range of neon sign designs, including classic symbols, custom text, and intricate shapes. No matter the ambiance you want to create, we have the perfect neon sign to suit your needs.
High-Quality: Our neon signs are crafted with utmost precision and attention to detail. We use premium materials and cutting-edge technology to ensure the signs are not only visually appealing but also durable. You can rely on our signs to shine brightly throughout your event.
Customization Options: Want to add a personal touch to your event? We offer customization options, allowing you to create a unique neon sign that reflects your brand, message, or theme. Our team of talented designers will work closely with you to bring your vision to life.
Flexible Rental Periods: We understand that each event has different requirements. That's why we offer flexible rental periods, allowing you to choose the duration that best fits your needs. Whether you need a neon sign for a few hours or several days, we've got you covered.
Professional Service: Our dedicated team is committed to providing excellent customer service from start to finish. We will assist you in selecting the perfect neon sign for your event, ensuring a seamless rental experience. Your satisfaction is our top priority.
Transform Any Occasion with Our Neon Signs
Our neon sign rental services are suitable for a wide range of events and parties:
Weddings and Receptions
Add a touch of elegance and romance to your wedding or reception with our exquisite collection of neon signs. From "Mr. & Mrs." signs to gorgeous wedding-themed designs, our neon signs will create a magical ambiance that will be cherished by you and your guests.
Corporate Events
Increase brand visibility and create a professional atmosphere at your next corporate event with our corporate logo neon signs. Our signs can be customized to showcase your company logo, slogan, or any other branding elements. Make a lasting impression on your clients and business partners.
Birthday Parties
Make your birthday celebration truly unforgettable with our vibrant and fun neon signs. Whether you're hosting a milestone birthday or a surprise party, our signs will add a pop of color and excitement to the venue, creating a lively atmosphere that will keep the party going.
Holiday Gatherings
Deck the halls with our holiday-themed neon signs and bring festive cheer to your gatherings. From Christmas trees to spooky Halloween designs, our neon signs will set the perfect mood for any holiday celebration, ensuring an unforgettable experience for everyone.
Contact Us for Neon Sign Rental Services
Ready to elevate your event with our stunning neon signs? Contact Chinodesignsnyc today to inquire about our rental services. Our friendly team will guide you through the available options, help you select the perfect neon sign, and provide you with a competitive quote. Make your event shine bright with Chinodesignsnyc!