Display Your Salon Personality with Indoor & Outdoor Signs
Sep 18, 2022
Blog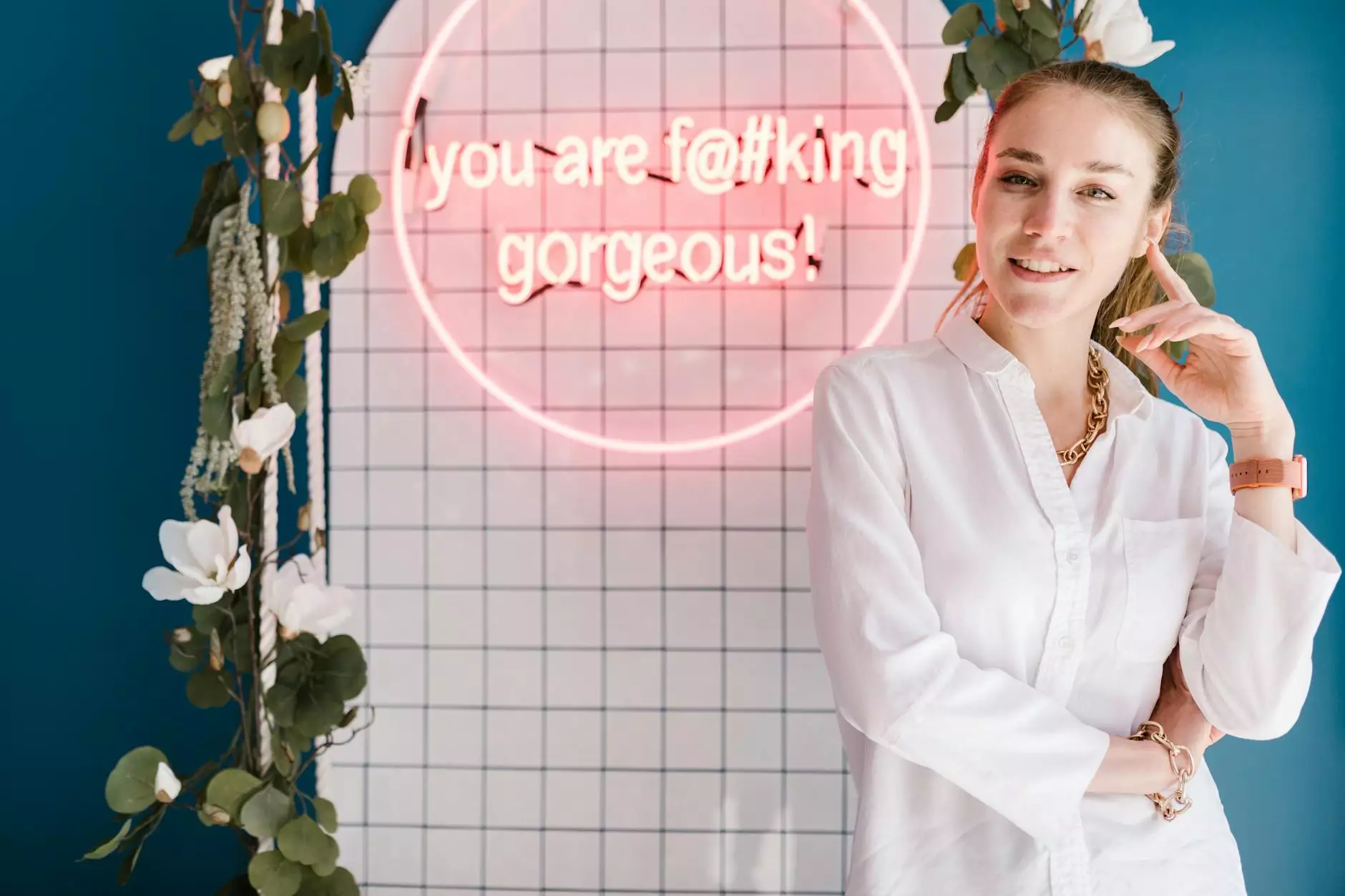 Welcome to Chinodesignsnyc, your one-stop shop for all your beauty salon signage needs. We are a team of highly skilled and experienced professionals dedicated to creating visually stunning indoor and outdoor signs that will elevate your salon's image and help you stand out from the competition.
Why are Salon Signs Important?
Salon signs are not just decorative elements; they play a crucial role in attracting potential customers and conveying your salon's personality. A well-designed sign can create a lasting impression and entice passersby to step inside your salon. It serves as a powerful marketing tool, effectively communicating your brand message and establishing a strong visual identity.
Indoor and outdoor signs act as ambassadors for your salon, reflecting its unique style, services, and atmosphere. They help set the tone for the customer experience even before they enter your establishment. From the moment they catch a glimpse of your vibrant window graphics or gracefully crafted lobby sign, they'll anticipate a high-quality salon experience.
The Chinodesignsnyc Difference
With years of experience in the signage industry, we understand the importance of creating visually captivating signs that capture attention and leave a lasting impression. Our team of talented designers and copywriters work closely with you to understand your salon's personality, target audience, and unique selling points. We then translate these insights into captivating designs that align with your brand identity.
Our expertise in designing salon signs incorporates various styles, from contemporary and minimalist to bold and artistic. We can create signage that harmonizes with your salon's existing decor or design a completely fresh concept that sets you apart from your competitors.
Indoor Signs
When it comes to indoor signs, we offer a wide range of options tailored to your specific needs. From reception area signs to salon menu boards and wall decals, our creations will enhance the ambiance of your salon while effectively communicating your services. We use high-quality materials and cutting-edge printing techniques to ensure durability and a visually striking result.
Our indoor signs serve multiple purposes, including:
Brand recognition: Reinforce your salon's brand image through consistent signage throughout your establishment.
Informational guidance: Clearly direct customers to different areas, such as hair stations, manicure/pedicure stations, and waiting areas.
Promotional displays: Highlight new services, discounts, or special offers to grab attention and encourage upsells.
Inspirational quotes: Add a touch of positivity to your salon ambiance with motivational quotes or beauty-related sayings.
Outdoor Signs
Your salon's exterior signage is your first opportunity to capture the attention of potential customers. At Chinodesignsnyc, we create visually striking outdoor signs that will make your salon impossible to ignore. Our team meticulously considers color palettes, typography, and positioning to maximize visibility and create a lasting impression.
We offer a variety of outdoor signage options, including:
Window graphics: Transform your salon windows into captivating displays to entice passersby and make a statement.
AWNINGS: Add a touch of elegance and sophistication to your salon entrance with custom-designed awnings.
Channel letter signs: Illuminate your salon's name or logo with eye-catching channel letter signs that shine day and night.
Outdoor banners: Announce special promotions or events by displaying attention-grabbing banners outside your salon.
Monument signs: Make your salon easily recognizable and leave a lasting impression with professionally designed monument signs.
The Impact of High-Quality Salon Signs
Investing in high-quality salon signs has numerous advantages for your business:
Increased visibility: Attract customers who may have otherwise walked past your salon.
Enhanced professionalism: Create a polished and professional image that instills confidence in your services.
Brand recognition: Reinforce your brand identity and make a lasting impression on potential customers.
Better customer experience: Guide customers through your salon with clear and aesthetically pleasing signage.
Competitive advantage: Stand out from competitors and position your salon as the go-to choice in your area.
Contact Chinodesignsnyc Today
Don't miss out on the opportunity to display your salon's unique personality with our exceptional indoor and outdoor signs. Contact Chinodesignsnyc today to discuss your signage needs and let our team of experts create visually stunning designs that exceed your expectations. Elevate your salon's image and attract more customers with our top-of-the-line signage solutions.
We look forward to helping you turn your salon into a visual masterpiece that sets the standard in the industry.