Safety Signs - Road Closed and Construction Sign
Apr 15, 2023
Banner Design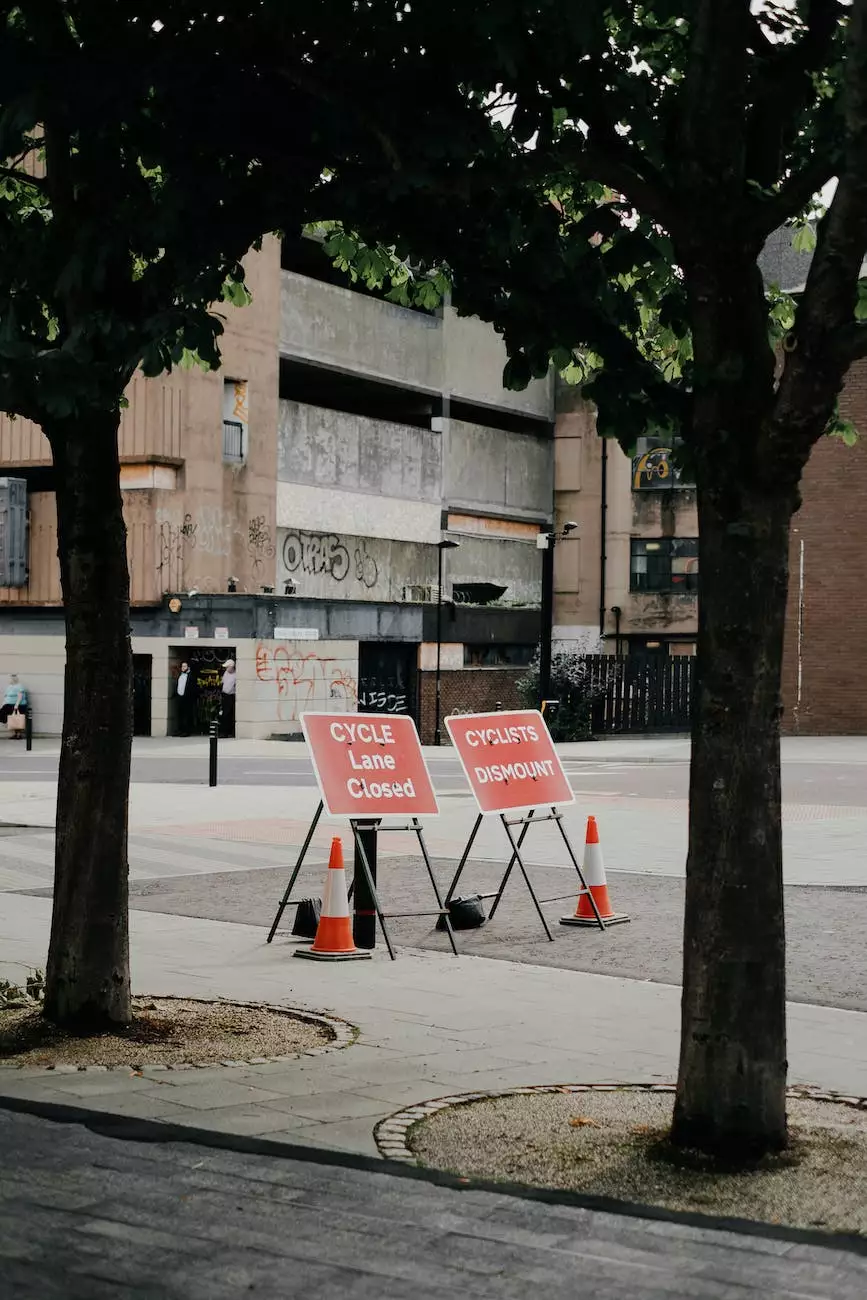 When it comes to ensuring safety on the road and at construction sites, having clear and visible safety signs is crucial. At Chinodesignsnyc, we provide top-quality safety signs that are designed to meet the highest standards of visibility and durability. Our extensive collection includes a wide range of road closed and construction signs, all aimed at enhancing safety in various settings.
Why Choose Our Safety Signs?
At Chinodesignsnyc, we understand the importance of high-quality safety signs in preventing accidents and minimizing risks. That's why we go above and beyond to deliver the best safety signs for our customers. Here are some reasons why our safety signs stand out:
Unmatched Durability: Our safety signs are crafted using premium materials that can withstand harsh weather conditions, ensuring long-term use.
High Visibility: With attention-grabbing colors and clear fonts, our safety signs are highly visible, allowing drivers and pedestrians to easily recognize and understand the messages conveyed.
Compliance with Regulations: Our safety signs adhere to industry standards and regulations, ensuring that your business or construction site remains compliant with local safety codes.
Customization Options: We offer customization options for our safety signs, allowing you to add your company logo, contact information, or any other specific details to create a personalized touch.
Our Road Closed Signs
When road closures are necessary due to construction, maintenance, or special events, having proper road closed signs is essential to guide traffic and ensure everyone's safety. Our road closed signs are designed to be highly visible even from a distance, allowing drivers to easily navigate and find alternative routes.
Our road closed signs are made from premium materials that can withstand exposure to the elements, ensuring durability and longevity. Whether you need road closed signs for short-term or long-term road closures, we have options to suit your specific needs.
Our Construction Signs
In construction zones, clear communication is vital to maintain safety for both workers and the public. Our construction signs are designed to effectively convey important messages, alerting individuals to potential hazards and guiding them through the site safely.
With prominent wording, attention-grabbing symbols, and eye-catching colors, our construction signs ensure that crucial information is conveyed efficiently. Additionally, our construction signs are made with durable materials to withstand the demands of construction environments.
Find the Perfect Safety Signs
At Chinodesignsnyc, we offer a wide selection of road closed and construction signs to cater to your specific safety needs. Whether you're a business owner looking to enhance road safety around your premises or a contractor in need of construction site signage, we have the perfect solutions for you.
Visit our website today to explore our vast collection of safety signs. If you have any questions or need assistance, our friendly customer support team is here to help. Invest in top-quality safety signs from Chinodesignsnyc and prioritize safety in every environment.