How to Get a Unique Business Card Design for Your Startup
Apr 16, 2019
Blog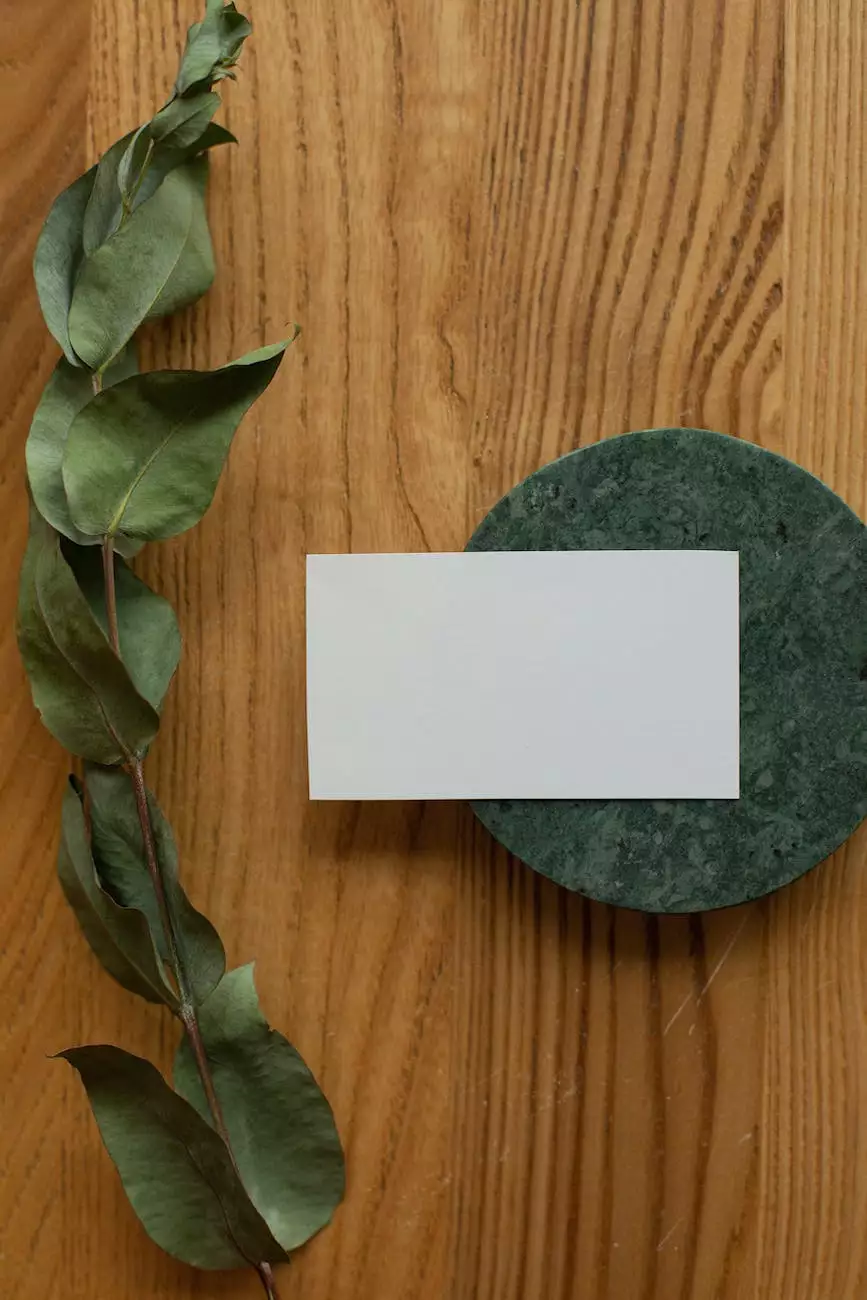 Introduction
Welcome to Chinodesignsnyc, your go-to source for high-quality website development and business card design services. In this comprehensive guide, we will explore the importance of having a unique business card design for your startup and provide you with valuable insights on how to create a memorable and attention-grabbing card that will leave a lasting impression on potential clients and investors.
Why is a Unique Business Card Design Important?
In today's competitive business landscape, a unique business card design plays a crucial role in representing your startup and making it stand out from the crowd. Your business card serves as a powerful marketing tool that can leave a lasting impact on potential clients, partners, and investors. A well-designed and unique business card can help you make a strong first impression, establish brand recognition, and create a sense of professionalism and credibility.
The Elements of a Unique Business Card Design
Creating a unique business card design involves careful consideration of various elements that contribute to its overall impact. These elements include:
1. Branding
Your business card design should align with your startup's branding efforts. This includes incorporating your logo, color scheme, and typography that reflect your brand identity. Consistency between your business card and other marketing materials helps in establishing a cohesive and recognizable brand image.
2. Typography
Choosing the right typography for your business card is essential in conveying your message effectively. Bold and legible fonts are recommended to ensure that your contact information is easily readable. Experiment with different font styles to find the one that best represents your startup's personality.
3. Colors
Color psychology plays a significant role in influencing human emotions and perceptions. Select colors that align with your brand's personality and evoke the desired emotional response. Using a combination of complementary colors can add visual interest and make your business card more memorable.
4. Layout
Creating an organized and visually appealing layout is crucial to ensure that your business card design is easy to read and navigate. Consider utilizing white space strategically to guide the reader's focus and draw attention to key elements.
5. Unique Design Elements
Stand out from the competition by incorporating unique design elements such as die-cut shapes, embossed textures, or spot UV coating. These special features not only make your business card visually striking but also add a tactile experience that leaves a lasting impression.
How to Create a Unique Business Card Design
Now that you understand the importance of a unique business card design, let's delve into the step-by-step process of creating an attention-grabbing card for your startup:
Step 1: Define Your Objectives
Before diving into the design process, consider your objectives for the business card. Are you primarily aiming to provide contact information, showcase your brand, or stand out with creative design? Clearly defining your objectives will help you make informed design choices.
Step 2: Research and Gather Inspiration
Explore existing business card designs within your industry and beyond to gather inspiration. Look for elements that resonate with your startup's personality and target audience. Take note of unique design approaches that catch your eye.
Step 3: Develop a Concept
Based on your objectives and gathered inspiration, develop a unique concept that aligns with your startup's brand identity. Consider incorporating innovative design elements that make your business card truly memorable.
Step 4: Design and Refine
Utilize professional design software or seek assistance from a skilled graphic designer to bring your concept to life. Experiment with different layouts, colors, and fonts to create a visually appealing and cohesive design. Iterate and refine the design until you are satisfied with the result.
Step 5: Print and Quality Check
Choose a reputable printing company that specializes in business card printing. Ensure that the chosen company uses high-quality materials and printing techniques to deliver a final product that reflects the professionalism of your startup. Perform a thorough quality check before distributing your business cards.
Conclusion
In today's competitive business landscape, a unique business card design is essential in leaving a positive and memorable impression on potential clients and investors. By carefully considering the branding elements, typography, colors, layout, and unique design elements, you can create a business card that reflects your startup's personality and helps you stand out from the crowd.
Remember, creating a unique business card design is an ongoing process. Regularly evaluate your design and make adjustments to stay relevant and resonate with your target audience. At Chinodesignsnyc, we specialize in helping startups like yours create stunning business card designs that take your branding efforts to the next level. Contact us today to get started on your unique business card design journey!