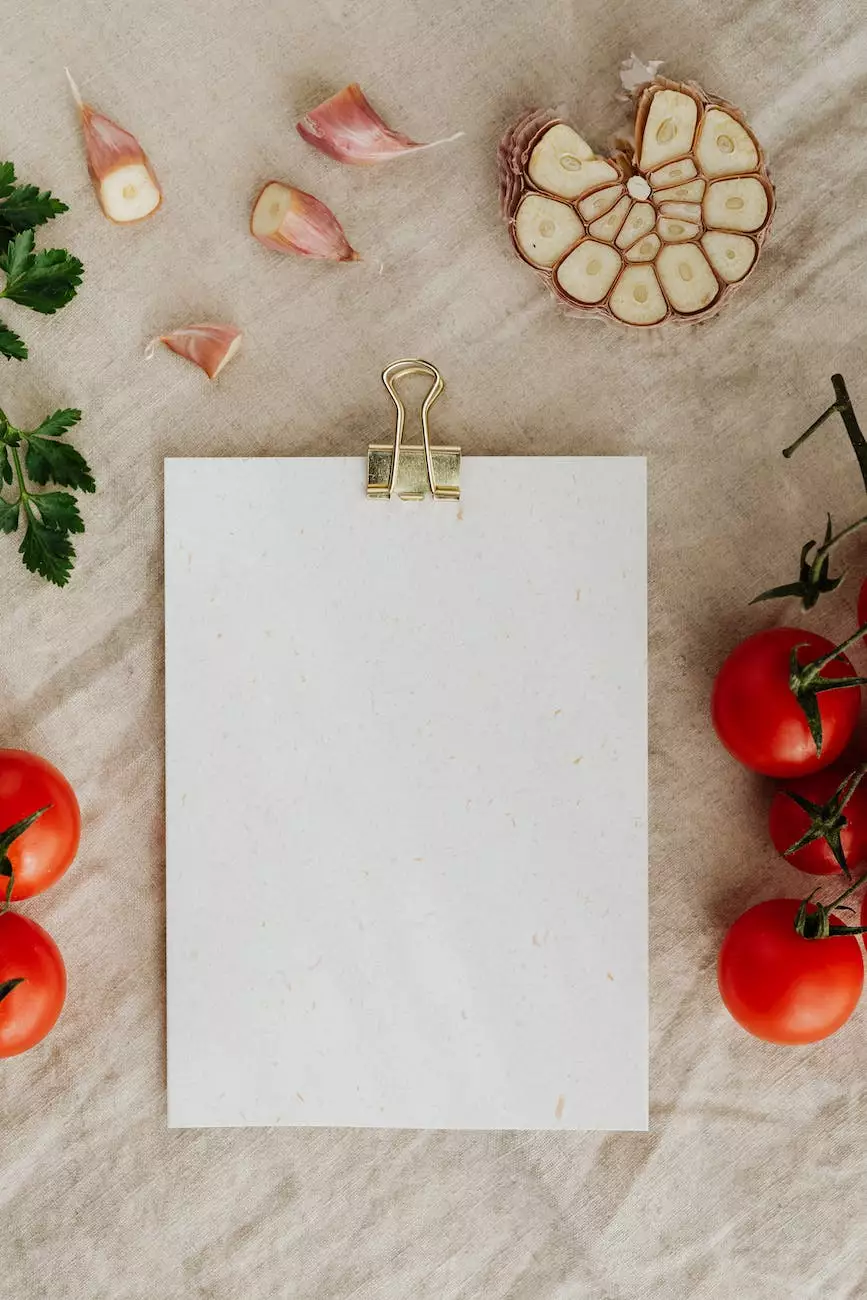 Unlock the Potential of Your Restaurant with Professionally Printed Menus
Welcome to Chinodesignsnyc, your one-stop solution for all your printing needs. We are a leading provider of high-quality print services, specializing in helping restaurants elevate their brand image and attract more customers through our exceptional restaurant menu printing services.
Why Invest in Professional Restaurant Menu Printing?
When it comes to running a successful restaurant, every detail matters. Your menu is not just a list of dishes; it is a reflection of your brand, showcasing your culinary expertise and enticing potential customers. Investing in professional restaurant menu printing offers numerous benefits:
Enhanced Visual Appeal: A well-designed and visually appealing menu captures attention and creates a lasting impression on customers.
Brand Consistency: Professionally printed menus enable you to maintain a consistent brand image across all your marketing materials.
Improved Readability: Optimal font sizes, colors, and layout ensure easy readability, helping customers quickly find what they are looking for.
Increased Perceived Value: Premium-quality menus imply high-quality ingredients and a commitment to excellence, ultimately leading to higher customer satisfaction and loyalty.
Effective Marketing: Printed menus can serve as powerful marketing tools, promoting daily specials, upcoming events, or introducing new dishes.
Our Restaurant Menu Printing Services
At Chinodesignsnyc, we understand the importance of a well-crafted menu in driving customer engagement and boosting sales. Our menu printing services combine the latest printing technologies with our team's expertise to deliver outstanding results that exceed your expectations.
1. Custom Menu Design
Our experienced designers collaborate with you to create visually stunning menu designs that reflect your restaurant's unique personality and cuisine. We pay attention to every detail, from font choices to color schemes, ensuring your menu stands out from the competition.
2. High-Quality Printing
Using state-of-the-art printing equipment, we ensure exceptional print quality for your menus. We offer a variety of paper stocks and finishes to suit your preferences, including glossy, matte, or textured options.
3. Menu Personalization
Personalize your menus with your restaurant's logo, branding elements, and artwork. Our customization options allow you to add a touch of elegance and uniqueness to your menus, leaving your customers impressed.
4. Menu Size and Folding Options
We provide a range of menu sizes and folding options to accommodate your specific requirements. Whether you need single-page menus, bi-fold, tri-fold, or booklet-style menus, we have you covered.
5. Fast Turnaround Times
We understand the time-sensitive nature of restaurant operations. Our efficient printing processes ensure quick turnaround times without compromising on quality.
6. Competitive Pricing
Chinodesignsnyc offers competitive pricing for our restaurant menu printing services, making it affordable for businesses of all sizes. We believe in delivering exceptional value for your investment.
Partner with Chinodesignsnyc for Your Restaurant Menu Printing Needs
With years of experience in the printing industry, a dedicated team of experts, and a commitment to excellence, Chinodesignsnyc is the perfect partner to elevate your restaurant's brand image and attract more diners. Let us impress you with our top-notch services and unmatched customer support.
Contact Chinodesignsnyc today to discuss your restaurant menu printing project. Together, let's take your restaurant to new heights!