Restaurant Menu Design in NJ, Restaurant Menu Printing
Mar 20, 2022
Print Design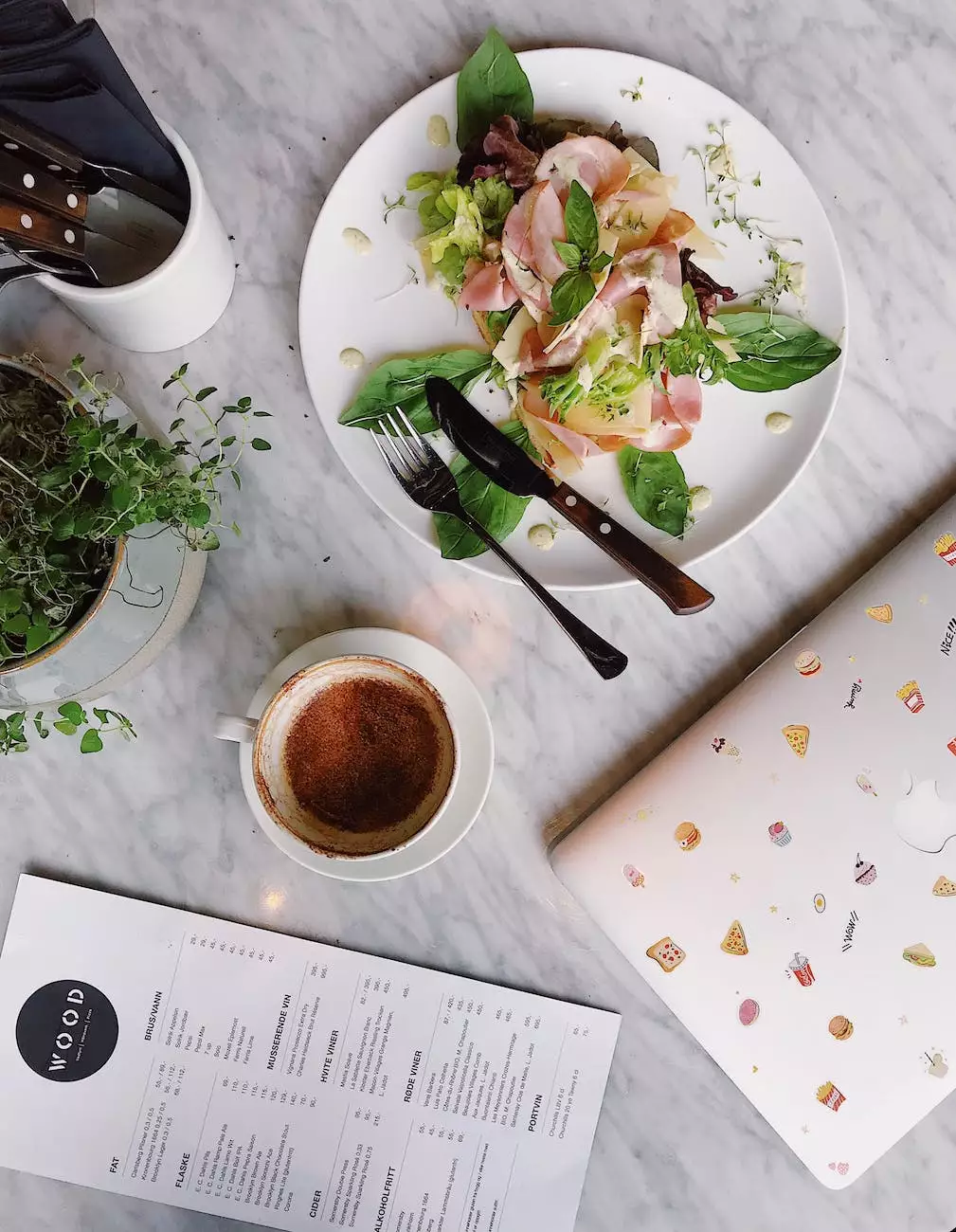 High-Quality Restaurant Menu Design Services in NJ
Chinodesignsnyc is your trusted partner for exceptional restaurant menu design services in NJ. We understand the importance of an enticing menu that not only showcases your restaurant's offerings but also reflects your brand's unique personality. Our team of skilled designers combines creative flair with strategic thinking to create aesthetically pleasing menus that leave a memorable impression on your customers.
With years of experience in the industry, our design experts stay up-to-date with the latest trends in menu design, ensuring that your restaurant's menu stands out from the competition. From elegant fine dining establishments to casual eateries, we cater to diverse restaurant types across NJ.
Visually Stunning Restaurant Menu Printing
At Chinodesignsnyc, we go beyond design and also offer top-notch menu printing services. We understand that the visual appeal of your menu extends beyond the screen to the tangible experience your customers have while dining at your establishment. Our team uses the highest quality materials and printing techniques to produce menus that not only look impressive but also withstand the wear and tear of everyday use.
We take pride in our attention to detail and offer a wide selection of paper stock, finishes, and binding options to give your menu a polished and professional look. Whether you need single-page menus, folded menus, or booklet-style formats, we have the expertise to deliver outstanding results.
The Importance of a Well-Designed Restaurant Menu
A well-designed restaurant menu is a powerful marketing and sales tool that can significantly impact your business's success. It serves as a visual representation of your offerings, enticing customers to try your dishes and driving up sales. Here are some key reasons why investing in professional menu design is essential:
1. Captivating Visuals
Visual appeal plays a crucial role in attracting customers' attention and generating interest in your menu items. Our designers utilize their expertise to create visually captivating menus that make your dishes come to life. By incorporating high-quality images and impactful typography, we ensure that your menu grabs attention and encourages customers to explore further.
2. Easy Navigation
A well-structured menu makes it effortless for customers to find what they are looking for. Our expert designers organize your menu items logically, grouping them into categories and providing clear headings. This improves the overall user experience and enables your customers to quickly locate their desired dishes, increasing satisfaction and encouraging repeat visits.
3. Brand Consistency
Your menu is an extension of your brand, and maintaining consistency across all your marketing materials is crucial for brand recognition. We work closely with you to understand your brand identity and integrate it seamlessly into the menu design. This ensures that your menu aligns with your restaurant's overall aesthetic and reinforces your brand image in the minds of your customers.
4. Highlighting Specials and Promotions
Menus provide an excellent platform to showcase your daily specials, seasonal offerings, and promotions. Our design experts strategically incorporate call-out boxes, eye-catching icons, and enticing descriptions to draw attention to these special dishes. By highlighting your unique offerings, you can drive sales and create a sense of exclusivity for your customers.
Why Choose Chinodesignsnyc for Your Restaurant Menu Design and Printing Needs?
When it comes to restaurant menu design and printing in NJ, Chinodesignsnyc stands out from the competition. Here are some reasons why we are the preferred choice for many restaurants:
1. Customized Solutions
We understand that each restaurant is unique, and we tailor our design and printing solutions to meet your specific needs. Our team collaborates closely with you to understand your vision, concept, and target audience, ensuring a personalized and customized approach for your menu design that sets you apart.
2. Attention to Detail
Our attention to detail sets us apart. We believe that even the smallest elements can make a big difference. From font selection and spacing to color schemes and finishing, we meticulously craft every aspect of your menu to ensure a cohesive design that aligns with your brand identity.
3. Quick Turnaround Time
At Chinodesignsnyc, we understand the importance of timeliness in the restaurant industry. We strive to deliver exceptional designs and high-quality printed menus within agreed-upon deadlines. Our streamlined processes and efficient workflow enable us to offer quick turnaround times while maintaining the highest standards of quality.
4. Competitive Pricing
We believe that professional menu design and printing shouldn't break the bank. Chinodesignsnyc offers competitive pricing without compromising on quality. We provide transparent pricing options upfront, allowing you to plan your budget effectively while still receiving top-notch service and results.
5. Exceptional Customer Service
Customer satisfaction is at the core of our business. We pride ourselves on delivering exceptional customer service throughout the entire design and printing process. Our team is responsive, communicative, and dedicated to exceeding your expectations. We value your input and ensure that your vision is translated into a stunning menu that reflects your restaurant's personality.
Contact Us for Professional Restaurant Menu Design and Printing Solutions
Are you ready to take your restaurant's menu to the next level? Contact Chinodesignsnyc today for professional restaurant menu design and printing solutions in NJ. Our team of experts is passionate about helping businesses like yours make a lasting impression on their customers through visually stunning menus. Let us bring your culinary vision to life while helping you outrank your competition.