6 Steps to Creating Your App
Feb 19, 2020
Blog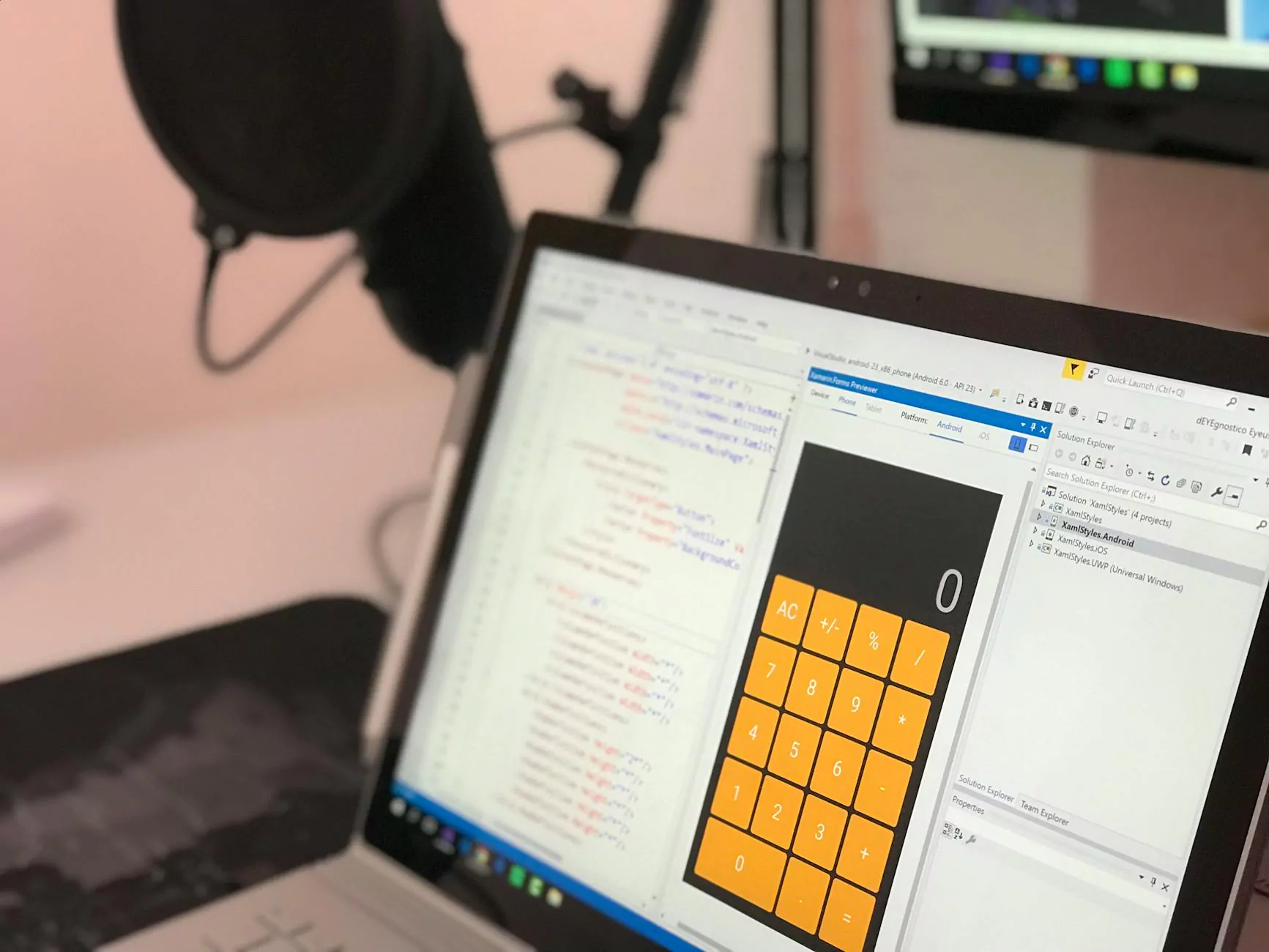 Welcome to Chinodesignsnyc, the leading business and consumer services company specializing in website development. In this comprehensive guide, we will take you through the step-by-step process of creating your very own app. Whether you're a seasoned entrepreneur or a beginner with no coding experience, this guide will provide you with the knowledge and tools to bring your app idea to life.
Step 1: Define Your App's Purpose and Target Audience
The first step in creating your app is to clearly define its purpose. What problem will your app solve? Who is your target audience? Conduct thorough market research to identify gaps in the market and understand the needs and preferences of your potential users. This will help you build an app that provides value and resonates with your target audience.
Step 2: Wireframing and Prototyping
Once you have a clear understanding of your app's purpose and target audience, it's time to start visualizing your app. Utilize wireframing tools to create a basic layout of your app's user interface (UI) and user experience (UX). This step is essential for mapping out the flow of your app and identifying any design or usability issues early on. Prototyping tools allow you to create interactive mockups, allowing you to gather feedback and make necessary adjustments before moving forward.
Step 3: Design and User Interface Development
In this step, you will bring your app to life through design and user interface (UI) development. Collaborate with a skilled team of designers who will translate your wireframes and prototypes into aesthetically pleasing and intuitive designs. Focus on creating a visually appealing app that aligns with your brand identity and offers a seamless user experience. Incorporate high-quality images, smooth animations, and easy-to-navigate menus to enhance user engagement.
Step 4: Backend Development
Backend development is a crucial aspect of creating a functional and robust app. This step involves the implementation of server-side logic, APIs, and databases. Collaborate with experienced backend developers who will build the infrastructure that powers your app's functionality. Ensure that your app is optimized for speed, security, and scalability by following industry best practices and utilizing modern technologies.
Step 5: Testing and Quality Assurance
Before launching your app, thorough testing and quality assurance are essential to identify and fix any bugs, glitches, or compatibility issues across different devices and operating systems. Conduct rigorous testing to ensure that your app functions seamlessly, offers a seamless user experience, and is free from any technical or usability flaws. User feedback should also be incorporated during this phase to further improve the app's performance.
Step 6: Launch and Marketing
Finally, it's time to launch your app and get it in front of your target audience. Develop a comprehensive marketing strategy that includes app store optimization (ASO), content marketing, social media promotion, and paid advertising. Utilize keyword-rich descriptions, captivating graphics, and compelling app screenshots to attract and engage potential users. Monitor and analyze user feedback, app analytics, and user acquisition metrics to continuously enhance your app and increase its visibility in the app stores.
By following these 6 steps, you can create an app that stands out from the competition and meets the needs of your target audience. Remember, app development requires continuous learning and adaptation, so stay up-to-date with the latest industry trends and continuously iterate and enhance your app based on user feedback and analytics.
Get started on your app development journey with Chinodesignsnyc today and unlock the unlimited potential of your idea!