How to Choose the Right Custom Safety Signs to Keep Your Business Space Safe
Jan 6, 2020
Blog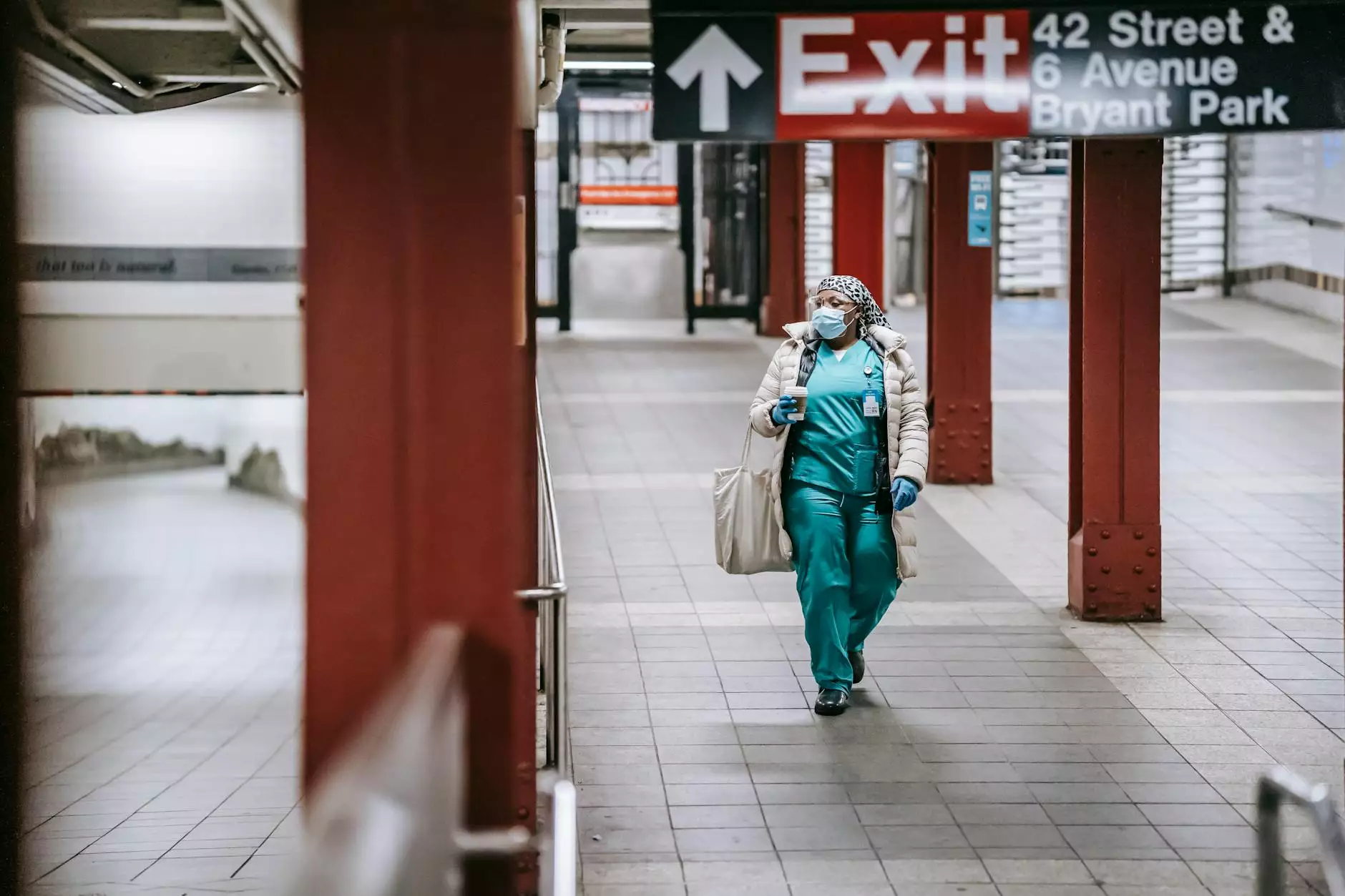 Introduction
Welcome to a comprehensive guide on how to choose the right custom safety signs to keep your business space safe. At Chinodesignsnyc, we understand the importance of safety in the workplace and provide top-notch custom safety signs designed to meet your specific needs. In this article, we will take you through the process of selecting the most suitable safety signs for your business, ensuring compliance with regulations and enhancing the overall safety of your space.
The Importance of Safety Signs
In any business space, safety signs play a crucial role in preventing accidents, minimizing risks, and promoting overall safety. These signs are visual aids that provide important information, warnings, and instructions to employees, visitors, and customers. By effectively conveying crucial safety messages, custom safety signs can help reduce workplace accidents, legal liabilities, and financial losses. Choosing the right safety signs is essential to maintain a safe and compliant business environment.
Understanding Your Safety Sign Needs
Before diving into the selection process, it is important to evaluate your safety sign needs. Analyze your business space, identify potential hazards, and consider any regulatory requirements specific to your industry. This initial assessment will help you determine which types of safety signs are necessary for your business.
Evaluating Potential Hazards
Walk through your business premises and make note of any potential hazards. These may include areas with electrical equipment, chemicals, slippery surfaces, heavy machinery, or areas exposed to specific risks. Understanding the potential hazards will guide you in selecting the appropriate safety signs to address these risks.
Considering Regulatory Requirements
Research and familiarize yourself with the safety sign regulations applicable to your industry and location. Compliance with these regulations is crucial for the safety of your employees and visitors, as well as to avoid potential legal issues. Ensure that the safety sign designs you choose meet the required standards and incorporate any industry-specific symbols or labeling requirements.
Choosing the Right Safety Sign Types
With a clear understanding of your safety sign needs, it's time to explore the different types of safety signs available to ensure you make an informed decision. Consider the following types, each serving a unique purpose:
1. Prohibition Signs
Prohibition signs indicate actions that are not permitted in a specific area. These signs typically feature a red circle with a diagonal bar, indicating what is prohibited. Examples include "No Smoking," "No Entry," or "No Cell Phones Allowed."
2. Warning Signs
Warning signs draw attention to potential hazards or dangerous conditions. These signs have a yellow background and black text or symbols. Examples include "Caution: Wet Floor," "High Voltage," or "Danger: Falling Objects."
3. Mandatory Signs
Mandatory signs indicate actions or behaviors that are required within a specific area. These signs usually feature a white symbol or text on a blue background. Examples include "Eye Protection Required," "Safety Gear Must Be Worn," or "Keep Door Closed."
4. Emergency Signs
Emergency signs provide information on emergency exits, shelter locations, or emergency equipment. These signs are often green and feature white text or symbols. Examples include "Fire Exit," "First Aid Station," or "Emergency Assembly Point."
5. Fire Signs
Fire signs indicate the location of fire-fighting equipment and provide instructions for fire safety. These signs typically feature a red background with white text or symbols. Examples include "Fire Extinguisher," "Fire Hose Reel," or "Fire Alarm."
Selecting the Right Materials
Once you've determined the type of safety signs you need, it's important to consider the materials used in their production. The durability and visibility of safety signs are essential for their effectiveness.
Common materials used for safety signs include:
Plastic: Lightweight and suitable for indoor use.
Aluminum: Durable, weather-resistant, and suitable for both indoor and outdoor use.
Vinyl: Flexible and suitable for curved surfaces, indoor use, or temporary signage needs.
Stainless Steel: Highly durable, corrosion-resistant, and suitable for harsh environments.
Ensuring Visibility and Clarity
Visibility and clarity are crucial aspects of effective safety signs. The following factors should be considered:
Contrast
Ensure there is enough contrast between the text and background colors for optimal visibility. For example, dark text on a light background or vice versa.
Font Size and Style
Choose a font size and style that can be easily read from a reasonable distance. Avoid using decorative or script fonts that may compromise legibility.
Graphic Elements
If using symbols, ensure they are universally understandable and clear in meaning. Avoid cluttering the signage with unnecessary images or overly complex designs.
Maintaining and Updating Safety Signs
Remember that safety signs should be regularly inspected, cleaned, and maintained to ensure their effectiveness. Inspect for damage, fading, or signs of wear and tear, and replace any signs that are not legible or have lost their original color contrast.
Additionally, it is crucial to regularly update your safety signs to reflect any changes in regulations, technology, or working conditions. Stay informed about industry advancements and best practices to ensure your safety signs remain up-to-date and effective.
Conclusion
Choosing the right custom safety signs is an important step towards creating a safe and compliant business space. At Chinodesignsnyc, we are committed to providing high-quality custom safety signs that perfectly meet your specific needs. By evaluating potential hazards, understanding regulatory requirements, selecting the appropriate safety sign types, and considering visibility and durability factors, you can ensure that your business space remains safe for everyone. Trust Chinodesignsnyc for all your custom safety sign needs and let us help you achieve optimal workplace safety.