Top 10 Best E-Commerce Platforms for Selling Online
Nov 28, 2021
Blog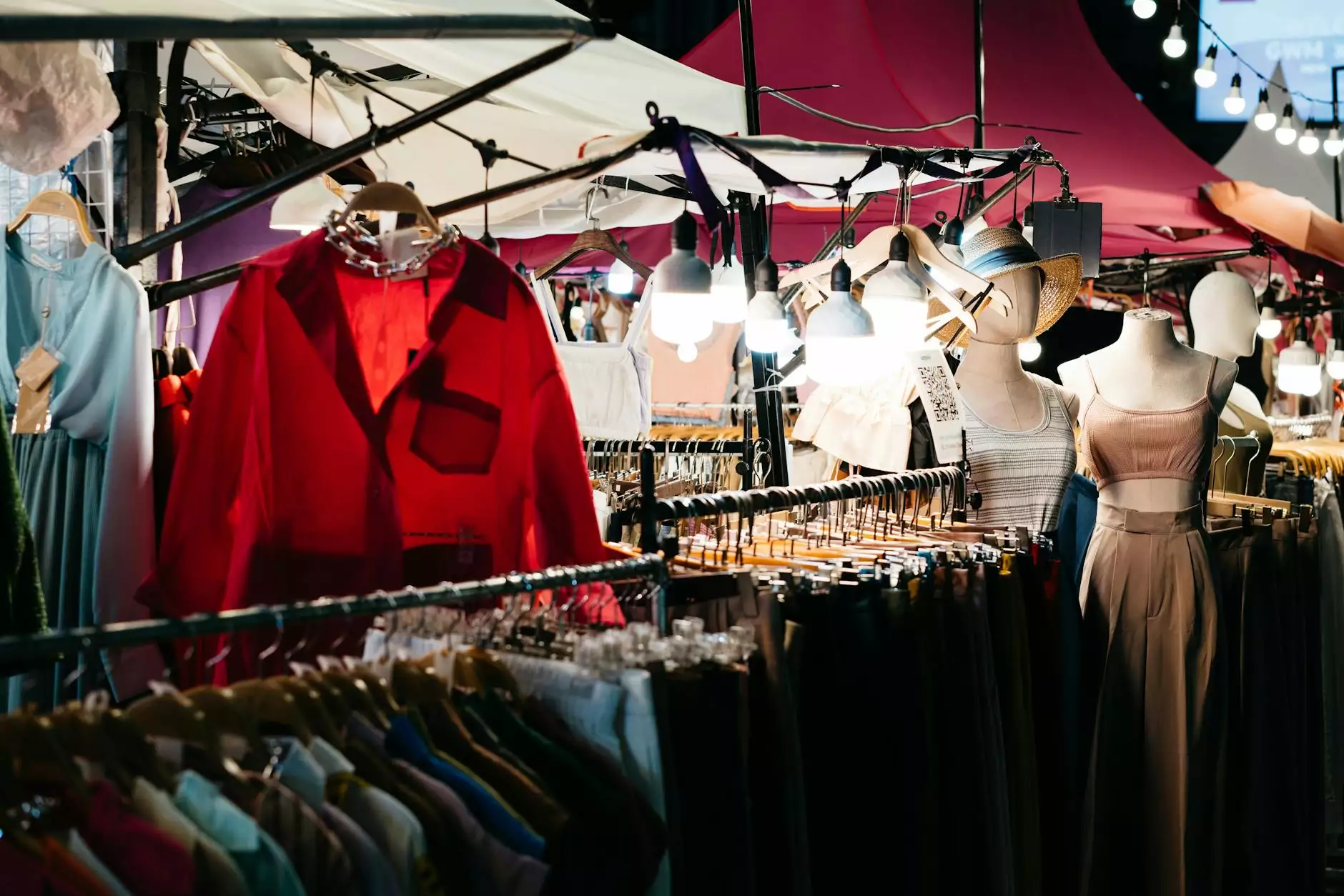 Introduction
Welcome to Chinodesignsnyc, your trusted resource in the world of e-commerce platforms. In this comprehensive guide, we will explore the top 10 best e-commerce platforms for selling online. Whether you are just starting out or looking to switch to a different platform, we have got you covered. Let's dive in and discover the leading options in the business and consumer services - website development category.
1. Shopify
Shopify is undoubtedly one of the most popular e-commerce platforms available today. With its wide range of customizable themes, user-friendly interface, and powerful features, Shopify is a favorite choice for both small and large businesses. It offers everything you need to build and manage your online store, from product listings and inventory management to secure payment gateways and seamless integration with various marketing tools.
2. WooCommerce
As an open-source e-commerce plugin for WordPress, WooCommerce provides flexibility and scalability to online businesses. With countless themes and plugins, you can easily customize your store to match your brand. WooCommerce also offers various extensions for advanced functionality, such as subscription services, membership sites, and multi-channel selling. This platform is a solid choice for those already using WordPress as their content management system.
3. Magento
If you are looking for a robust and feature-rich e-commerce platform, Magento is an excellent option. With its enterprise-level capabilities, Magento is particularly suited for large-scale online stores. It offers advanced inventory management, multi-store functionality, and a wide range of powerful marketing features. While Magento requires technical expertise, its scalability and ability to handle high traffic make it a top choice for established businesses.
4. BigCommerce
BigCommerce caters to businesses of all sizes with its comprehensive set of features and intuitive interface. It offers a range of professionally designed templates, making it easy to create visually appealing stores. BigCommerce also provides built-in marketing tools, secure payment gateways, and seamless integration with popular third-party apps. With its focus on scalability and performance, BigCommerce is an excellent option for businesses looking to expand and grow rapidly.
5. Squarespace
Squarespace is a versatile platform that not only enables e-commerce but also offers stunning website designs. It is known for its drag-and-drop editor, which makes it incredibly user-friendly. Squarespace comes with a variety of beautifully designed templates, ensuring your online store looks modern and professional. In addition, it offers features like inventory management, flexible product options, and strong SEO capabilities. Squarespace is an excellent choice for visually-focused businesses.
6. Volusion
Volusion is a cloud-based e-commerce platform designed for small and mid-sized businesses. It provides an all-in-one solution, including hosting, secure payment gateways, and marketing tools. With Volusion, you can easily build and manage your online store without requiring extensive technical knowledge. It offers a range of responsive templates, making your store mobile-friendly. Moreover, Volusion's powerful analytics and reporting tools help you track and improve your store's performance.
7. Wix
Known for its user-friendly interface and beginner-friendly approach, Wix is a popular choice for businesses looking to establish their online presence. While primarily known as a website builder, Wix offers robust e-commerce functionality as well. With its drag-and-drop editor, you can easily create an attractive and functional online store. Wix also provides various e-commerce features, such as customizable product pages, shopping carts, and secure payment options.
8. 3dcart
3dcart is an all-in-one e-commerce solution that caters to businesses of all sizes. With its vast selection of professionally designed themes, you can create a visually appealing online store within minutes. 3dcart offers features like inventory management, order processing, and secure payment gateways. It also integrates seamlessly with popular marketing tools and provides excellent customer support. 3dcart is an ideal choice for businesses seeking an easy-to-use and reliable platform.
9. PrestaShop
PrestaShop is a free and open-source e-commerce platform that empowers individuals and businesses to create unique online stores. It offers a wide range of customizable themes and modules to enhance your store's functionality. PrestaShop provides features like inventory management, multi-store capabilities, and a strong community support system. With its international reach and support for multiple languages, PrestaShop is an excellent choice for businesses operating globally.
10. Square Online
Square Online is a user-friendly e-commerce platform that integrates seamlessly with Square's point-of-sale solutions. It offers a variety of customizable templates, allowing you to create a professional-looking online store. Square Online provides features like simplified inventory management, secure payment processing, and options for in-store pickup. With its easy setup and integration, Square Online is a great choice for businesses looking for a seamless online and offline selling experience.
Conclusion
In summary, choosing the right e-commerce platform to sell online is crucial for the success of your business. Each platform mentioned above offers its own unique set of features and benefits. Whether you prioritize flexibility, scalability, ease of use, or advanced functionality, there is an ideal e-commerce platform for you. Consider your business's specific needs and goals before making a decision. At Chinodesignsnyc, we are committed to helping you find the perfect solution for your online store. Get started today and unlock the incredible potential of e-commerce!
Disclaimer: The information provided in this article is based on research and our own expertise in the field of e-commerce platform development. While we strive to provide accurate and up-to-date information, there may be changes or new platforms in the market that are not included in this list. Please conduct thorough research and consult with professionals before making any business decisions.