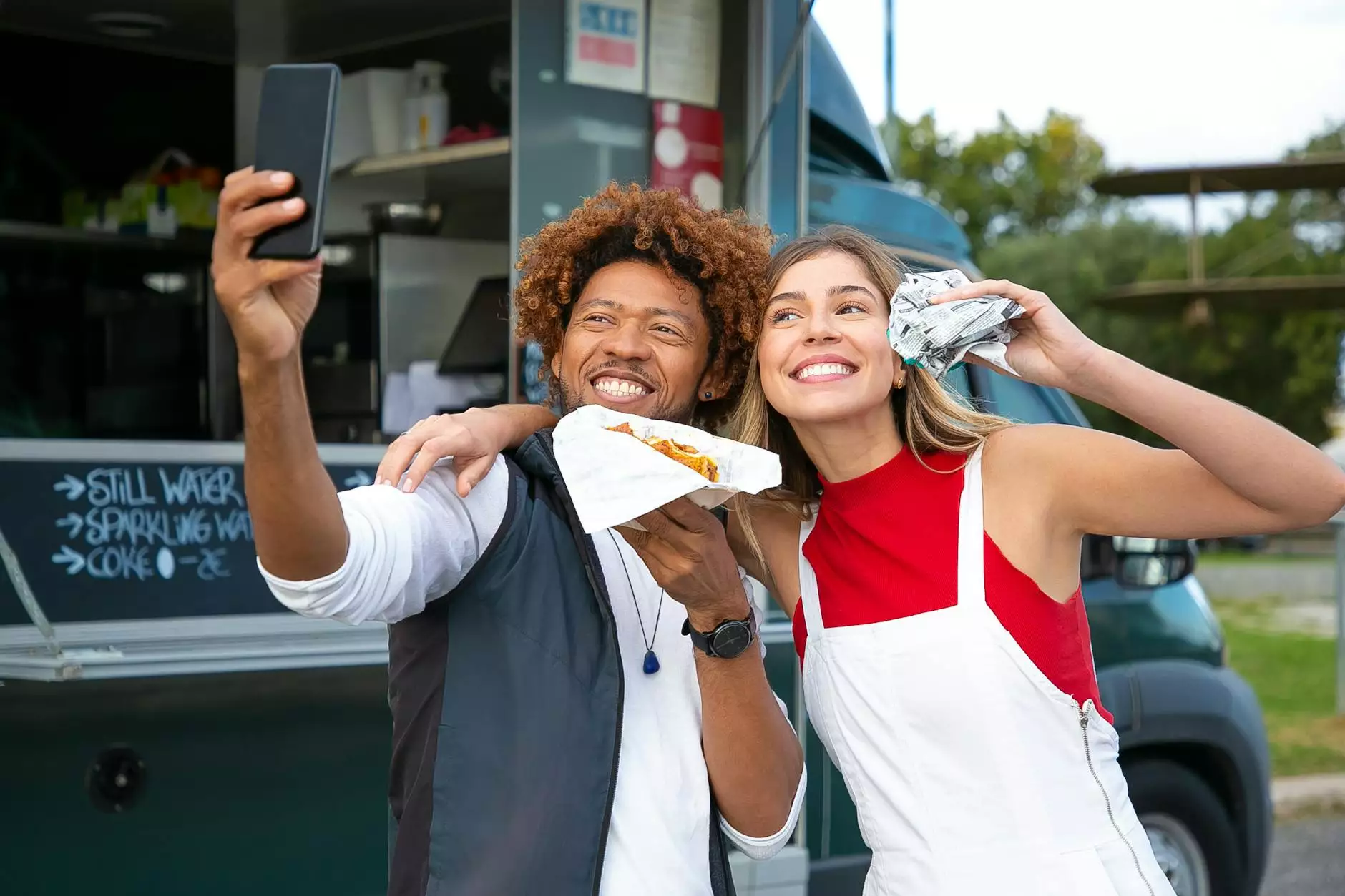 Stand Out in the Crowded NJ Food Cart Market with Our Custom Mobile Food Truck Wraps
Welcome to Chinodesignsnyc, your trusted partner in providing top-notch food cart wraps in NJ. As a leading provider of custom mobile food truck wraps, we understand the importance of standing out in a crowded market. With our expert team, unparalleled creativity, and attention to detail, we can help you transform your food cart into a visually stunning mobile powerhouse.
The Power of Food Cart Wraps
When it comes to marketing your food cart business, having a visually captivating presence is essential. Food cart wraps act as a powerful advertising tool, capturing attention, and drawing hungry customers in. With the right design and messaging, your food cart can become a mobile billboard that creates brand recognition and generates more sales.
Custom Designs Tailored to Your Business
At Chinodesignsnyc, we take pride in our ability to create custom designs tailored to your specific business needs. Our team of experienced designers will work closely with you to understand your vision, brand identity, and target audience. Whether you're looking for a sleek and modern design or a vibrant and eye-catching wrap, we've got you covered.
Unleash Your Creativity
With our food cart wraps, the possibilities are endless. Let your creativity run wild as we bring your ideas to life. Stand out from your competitors with unique graphics, bold colors, and attention-grabbing visuals. Our wraps are designed to leave a lasting impression on passersby and make your food cart the talk of the town.
High-Quality Materials for Long-Lasting Impact
Chinodesignsnyc is committed to delivering nothing but the best. We use high-quality materials that are not only visually appealing but also durable and weather-resistant. Our wraps are built to withstand the elements, ensuring that your food cart remains in top condition even during harsh weather conditions.
Professional Installation for a Flawless Finish
When it's time to apply your food cart wrap, trust our team of professionals to deliver a flawless finish. Our installation experts have years of experience in the industry and use advanced techniques to ensure that your wrap looks seamless and professional. We take pride in our workmanship, and our attention to detail is second to none.
Contact Us Today for Your Food Cart Wrap Needs in NJ
Ready to take your food cart business to the next level? Contact Chinodesignsnyc today to discuss your food cart wrap needs. Our friendly team is ready to assist you every step of the way, from design conception to installation. Elevate your brand, attract more customers, and make a lasting impression with our custom mobile food truck wraps. Stand out in the NJ food cart market with Chinodesignsnyc!