Vehicle Wraps - Fleet Graphics Printing & Installation Services
Nov 16, 2022
Print Design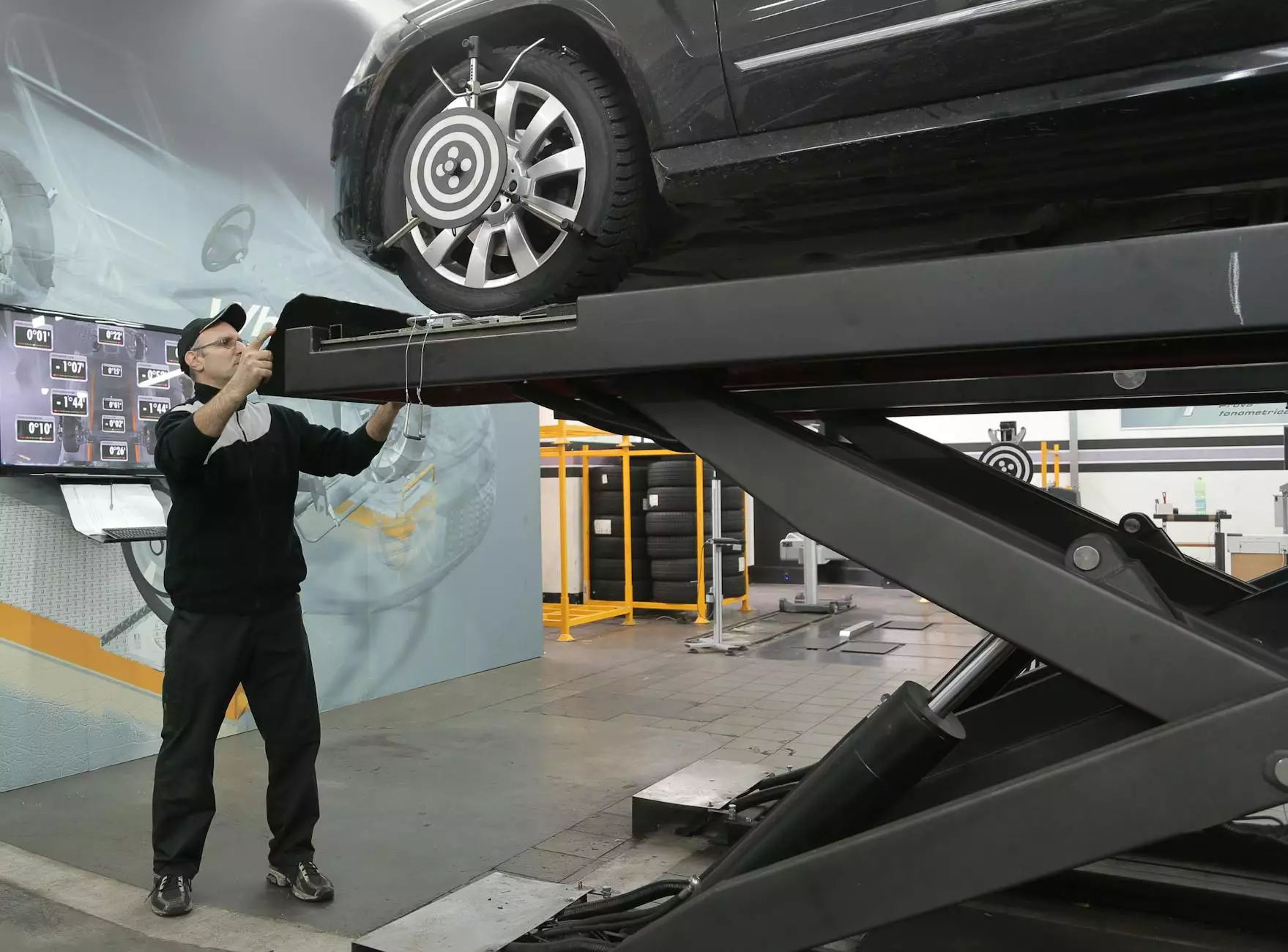 Welcome to Chinodesignsnyc, your one-stop destination for top-quality vehicle wraps and fleet graphics printing and installation services. With our expert graphic design solutions and professional installation services, we can transform your fleet vehicles into eye-catching mobile billboards that will make a lasting impression on your target audience. Whether you have a small business or run a large enterprise, our fleet graphics services are designed to meet your specific needs and help you stand out from the competition in a crowded market.
Why Choose Chinodesignsnyc for Your Vehicle Wraps and Fleet Graphics?
At Chinodesignsnyc, we understand the importance of effective branding and marketing for businesses of all sizes. Our team of skilled graphic designers and installation experts are committed to delivering exceptional results that exceed your expectations. Here are some reasons why you should choose us for your vehicle wraps and fleet graphics printing and installation needs:
1. Professional Graphic Design
Our team of talented graphic designers has years of experience working with businesses across various industries. We take the time to understand your brand identity, target audience, and marketing goals to create visually appealing and impactful designs. We utilize the latest design software and techniques to ensure that your vehicle wraps and fleet graphics truly represent your brand and leave a lasting impression on potential customers.
2. High-Quality Printing
With state-of-the-art printing equipment and premium quality materials, we ensure that your vehicle wraps and fleet graphics are visually stunning and durable. Our printing process is optimized to deliver vibrant colors, sharp details, and excellent adhesion, ensuring that your graphics withstand the elements and maintain their brilliance for years to come.
3. Expert Installation
Our team of professional installers is well-versed in the intricacies of applying vehicle wraps and fleet graphics. We pay close attention to every detail, ensuring that the graphics are properly aligned, bubble-free, and seamlessly integrated with the vehicle's contours. We utilize industry-leading techniques and tools to achieve flawless installations, giving your fleet a polished and professional look.
4. Customized Solutions
At Chinodesignsnyc, we understand that every business is unique. That's why we offer fully customized solutions to meet your specific requirements. Whether you need a complete fleet makeover or a single vehicle wrap, we can tailor our services to match your branding guidelines and desired aesthetic. Our team will work closely with you to understand your goals and provide expert recommendations that align with your budget and timeline.
Our Process
Our vehicle wraps and fleet graphics printing and installation process is designed to be seamless and hassle-free. Here's how our process works:
1. Consultation
We begin with a comprehensive consultation to understand your goals, budget, and design preferences. Our team will guide you through the various options and help you choose the most suitable materials, finishes, and customizations for your fleet graphics project.
2. Design
Once we have a clear understanding of your requirements, our talented designers will create mockups and concepts for your approval. We will collaborate closely with you to refine the designs until they perfectly align with your brand's look and feel.
3. Printing
Using our cutting-edge printing technology, we will bring your designs to life on high-quality materials that are specifically engineered for vehicle wraps and fleet graphics. Our attention to detail and commitment to excellence ensure that the final product meets or exceeds your expectations.
4. Installation
Our skilled installers will schedule a convenient time to transform your fleet vehicles into attention-grabbing mobile advertisements. We will meticulously apply the graphics, ensuring a seamless and professional finish. Our installation process minimizes disruption to your operations, allowing you to get back on the road quickly.
Contact Us Today
If you're looking to elevate your brand's visibility and reach, vehicle wraps and fleet graphics are an excellent investment. At Chinodesignsnyc, we offer the best-in-class vehicle wrap printing and installation services to help businesses like yours make a lasting impact. Get in touch with our friendly team today to discuss your project requirements and receive a personalized quote. We look forward to partnering with you to unlock the full marketing potential of your fleet!