DayBlink: Driving Success in Website Development
Aug 16, 2023
Print Design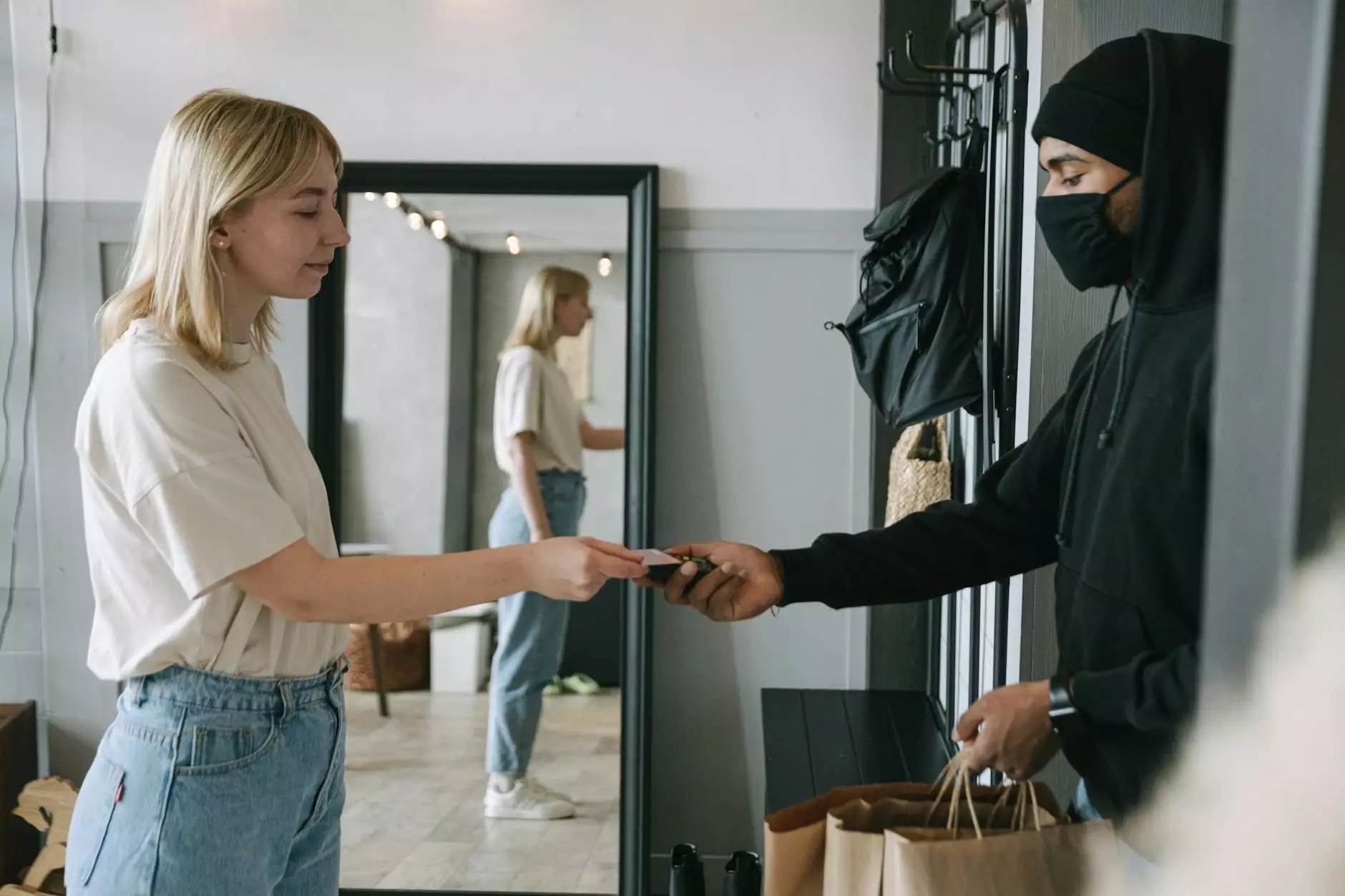 Who We Are
DayBlink, a prominent service offered by Chinodesignsnyc, specializes in top-tier website development services for businesses in the dynamic business and consumer services industry. Our team of highly skilled professionals is dedicated to helping you create a captivating online presence for your brand.
The Importance of Website Development
In today's digital world, having a well-designed and functional website is crucial for any business to thrive. It serves as a gateway for potential customers to learn about your products or services, effectively communicates your brand's message, and helps you establish trust and credibility in the market. At DayBlink, we understand this importance, and our expertise in website development can help you achieve these goals.
Our Approach
At DayBlink, we believe in delivering exceptional results tailored to your specific business needs. Our comprehensive website development process starts with a thorough analysis of your business, target audience, and competition. We then meticulously plan and strategize to create a custom website that not only captures your brand's essence but also resonates with your target market.
Services We Offer
1. Responsive Web Design
In today's mobile-dominated era, having a website that adapts seamlessly to different devices is paramount. Our team excels in creating responsive web designs that provide an optimal user experience across all platforms - desktops, tablets, and mobile devices. This ensures that your customers can access your website effortlessly, regardless of the device they use.
2. User-Friendly Interface
Creating an intuitive and user-friendly interface is key to keeping visitors engaged and encouraging them to explore your site further. We implement best practices in user experience (UX) design to make navigation smooth, highlight key information prominently, and employ effective call-to-action elements to drive conversions.
3. E-commerce Solutions
If your business involves online sales, our e-commerce solutions can help you build a robust online store with secure payment gateways, inventory management systems, and seamless order fulfillment processes. We ensure a seamless shopping experience for your customers, leading to increased customer satisfaction and repeat purchases.
4. Search Engine Optimization (SEO)
We understand the importance of visibility in search engine rankings. Our team of SEO experts implements cutting-edge techniques to optimize your website for search engines, increasing your chances of outranking competitors and driving organic traffic to your site. From keyword research to on-page optimization, we've got you covered.
5. Website Maintenance and Support
Your website needs continuous attention and updates to stay relevant and secure. At DayBlink, we offer ongoing website maintenance and support services to ensure your site remains up-to-date, performs optimally, and provides a seamless user experience. Focus on your core business while we handle the technical aspects of your website.
Why Choose DayBlink?
1. Experience and Expertise
With years of experience in website development for the business and consumer services industry, DayBlink has honed its skills to deliver exceptional results. Our team of experts stays up-to-date with the latest industry trends and best practices, ensuring you receive a cutting-edge website that surpasses your expectations.
2. Tailored Solutions
We understand that every business is unique, and that's why we take a personalized approach to website development. We listen to your goals, understand your target audience, and design a website that aligns perfectly with your brand identity and business objectives. Your business deserves a website as unique as you are.
3. Customer Satisfaction
Customer satisfaction is at the heart of our services. We value your input throughout the development process and ensure your requirements are met at every stage. Our focus is on delivering a website that not only meets your expectations but also leaves a lasting impression on your visitors, driving engagement and conversions.
4. Excellent Support
Our commitment to customer satisfaction goes beyond the initial website development. We provide ongoing support and maintenance to keep your website running smoothly. Whether you need updates, technical assistance, or advice on improving your online presence, our dedicated support team is always ready to assist you.
5. Competitive Pricing
We believe that quality website development should be accessible to businesses of all sizes. At DayBlink, we offer competitive pricing without compromising on the quality of our services. Our transparent pricing structure allows you to choose the package that suits your budget, giving you excellent value for your investment.
Contact Us Today
Ready to take your online presence to the next level? Contact DayBlink, powered by Chinodesignsnyc, today for unparalleled website development services in the business and consumer services industry. Let us turn your vision into reality and help your business soar above the competition!