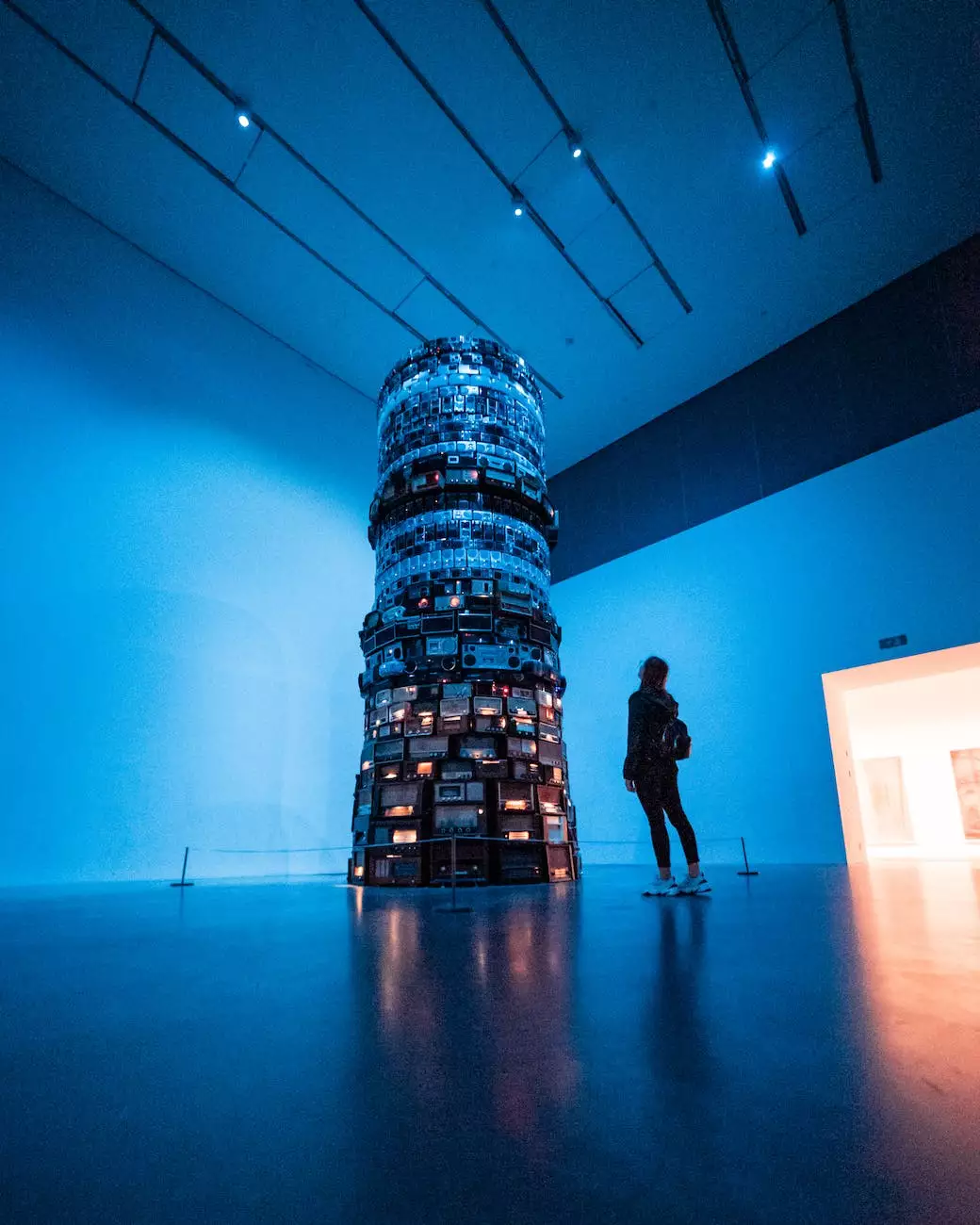 Enhance Your Brand's Visibility with Expert Bus Wraps in NJ
Are you searching for top-notch commercial van and bus wrap services in NJ? Look no further! Blue Dot Signs, a trusted division of Chinodesignsnyc, is here to provide you with high-quality fleet graphics that will transform your vehicles into powerful advertising assets. Our expertise in vehicle wraps and commitment to exceptional service have made us the go-to choice for businesses looking to increase their brand visibility. With Blue Dot Signs, you can expect outstanding craftsmanship, attention to detail, and unmatched creativity.
Why Choose Blue Dot Signs for Your Bus Wrap Needs?
When it comes to promoting your business effectively, having eye-catching and memorable advertisements is crucial. One of the most effective ways to achieve this is by investing in professionally designed and installed bus wraps. Blue Dot Signs, as part of Chinodesignsnyc's portfolio of services, offers a comprehensive range of bus wrap solutions tailored to meet your specific requirements.
1. Stunning Visual Impact
Our team of skilled designers knows how to capture your brand's essence and translate it into visually captivating bus wraps. We utilize the latest technology and industry best practices to create designs that command attention and leave a lasting impression on your target audience. With our expertise, your commercial vehicles will become mobile billboards, showcasing your brand to thousands of potential customers every day.
2. Customization and Brand Consistency
We understand the importance of maintaining a consistent brand image across all platforms. That's why we offer fully customized bus wrap solutions that align with your brand's identity, colors, and messaging. Whether you have a specific design in mind or need assistance in creating one from scratch, our team will work closely with you to ensure your vision comes to life on your fleet vehicles.
3. Durability and Protection
Our bus wraps are not only visually striking but also built to withstand the test of time. We use high-quality materials that are fade-resistant, weatherproof, and able to withstand the rigors of daily use. With our durable wraps, you can be confident that your branding will remain intact, even in extreme weather conditions. Additionally, our wraps offer an added layer of protection against scratches, UV rays, and minor abrasions, preserving the original paint of your fleet vehicles.
4. Professional Installation
At Blue Dot Signs, we pride ourselves on our meticulous installation process. Our team of experienced technicians ensures that every wrap is installed flawlessly, with attention to detail and precision. We meticulously fit the wraps to the contours of your vehicle, guaranteeing a seamless finish that enhances both the aesthetics and effectiveness of your bus wraps.
5. Cost-Effective Advertising
Compared to traditional forms of advertising, bus wraps offer an outstanding return on investment. With a one-time cost, your bus wraps will continue to generate brand awareness and drive potential customers to your business. As your fleet travels throughout NJ, you'll be able to maximize exposure and reach a wider audience, making bus wraps a highly cost-effective marketing solution for businesses of all sizes.
Contact Blue Dot Signs for Your Commercial Van and Bus Wrap Needs Today!
If you're ready to take your brand's visibility to the next level with impressive bus wraps in NJ, Blue Dot Signs is here to help. As a part of Chinodesignsnyc's extensive portfolio of business and consumer services, we are committed to delivering top-notch results that exceed your expectations. Contact us today to discuss your bus wrap needs and let our team provide you with a customized solution that elevates your brand presence.