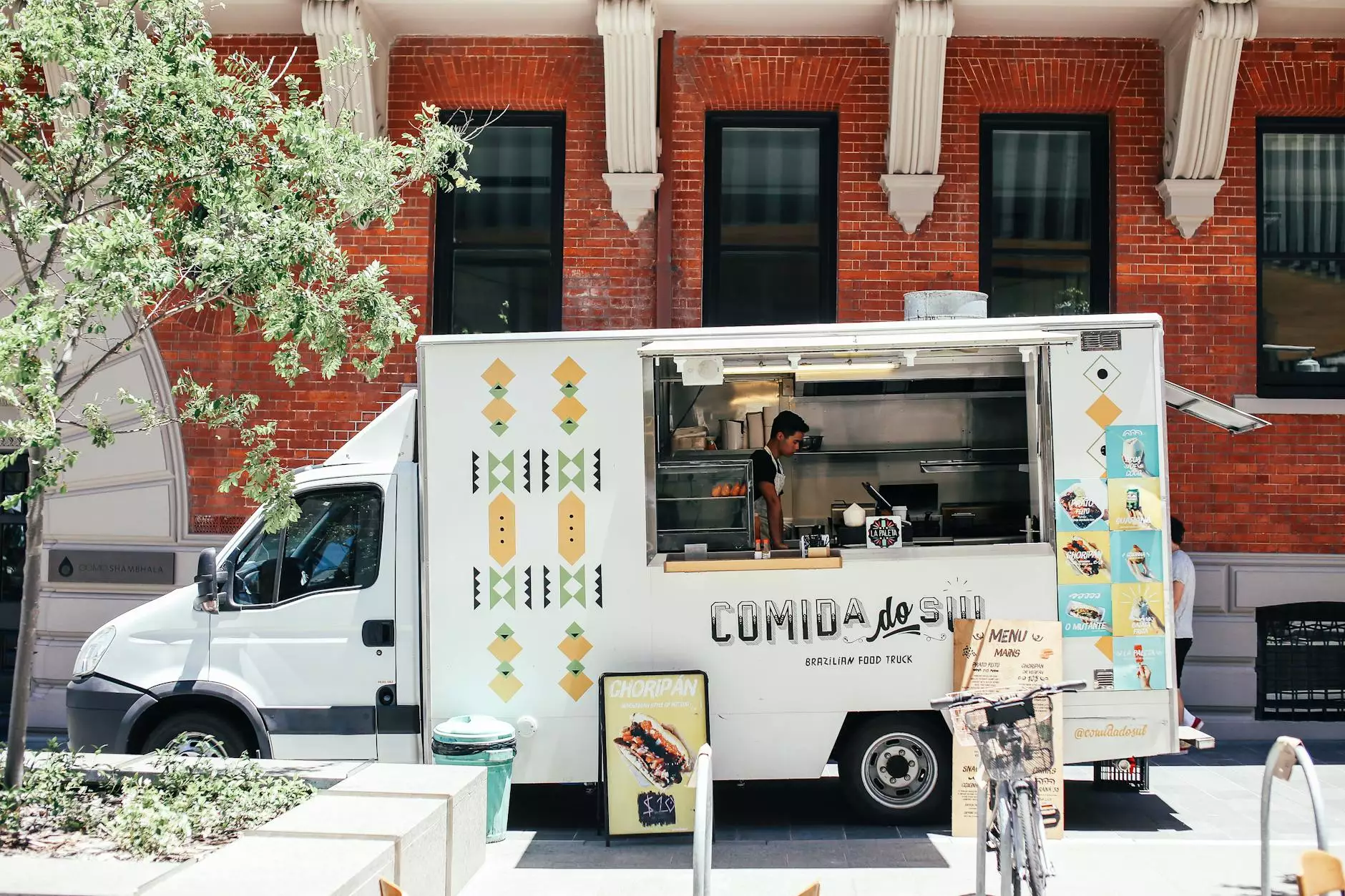 At ChinoDesignsNYC, We Transform Your Vehicles into Marketing Powerhouses
Looking for a creative and impactful way to advertise your business? Look no further! ChinoDesignsNYC specializes in professional car, truck, and van wrap design services that will help you expand your brand's reach and leave a lasting impression.
With years of experience in the industry, we understand the importance of effective advertising. Vehicle wraps act as mobile billboards, capturing attention on the road and increasing brand visibility. Our team of skilled designers will work closely with you to create stunning and customized wraps that truly represent your business.
Why Choose ChinoDesignsNYC for Your Vehicle Wrap Needs?
1. Expertise
At ChinoDesignsNYC, we pride ourselves on our expertise in vehicle wrap design. Our team is highly skilled and knowledgeable in the latest design trends and techniques. We stay up-to-date with industry advancements to ensure that your vehicle wraps are not only visually appealing but also highly effective in reaching your target audience.
2. Customization
We understand that every business is unique and has specific branding requirements. That's why we offer full customization options for your vehicle wraps. From choosing the right color schemes to incorporating your logo and contact information, we will tailor each wrap to your brand's identity. Our goal is to create a design that stands out and turns heads.
3. Visual Impact
Our team is dedicated to creating vehicle wraps that make a statement. We believe in the power of visual impact and work tirelessly to ensure that your wraps are attention-grabbing and memorable. By combining bold designs, high-quality materials, and professional installation techniques, we guarantee that your vehicles will become powerful marketing tools.
4. Durability and Quality
When it comes to vehicle wraps, durability is essential. Our wraps are made from top-of-the-line materials that are specifically designed for outdoor use. They can withstand various weather conditions, UV rays, and minor abrasions, ensuring that your wraps remain vibrant and intact for years to come. We are committed to delivering exceptional quality that exceeds your expectations.
5. Competitive Pricing
At ChinoDesignsNYC, we believe that high-quality vehicle wrap design should be accessible to businesses of all sizes. That's why we offer competitive pricing without compromising on the quality of our work. We strive to provide excellent value for your investment, giving you the best return on your marketing budget.
Contact Us Now for Eye-Catching Vehicle Wraps
Ready to take your advertising to the next level? Contact ChinoDesignsNYC today and let us help you transform your vehicles into mobile advertising machines. Our team is eager to discuss your ideas, provide professional guidance, and create stunning wraps that will elevate your brand's visibility and leave a lasting impression.
Don't miss out on the opportunity to captivate potential customers everywhere you go. Get in touch with us now to schedule a consultation and take the first step towards unlocking the marketing power of vehicle wraps.
Our Services Include:
Car wrap design
Truck wrap design
Van wrap design
Vehicle wrap installation
Customized branding options
Professional design consultation
Boost Your Brand's Visibility with ChinoDesignsNYC
ChinoDesignsNYC is your trusted partner for all your vehicle wrap design needs. We pride ourselves on delivering exceptional results and helping businesses elevate their brand's visibility and recognition. With our attention to detail, creativity, and commitment to customer satisfaction, we are confident that we can exceed your expectations.
Stand out from the competition and take advantage of the marketing power of vehicle wraps. Contact ChinoDesignsNYC today and let us bring your brand to life on the roads!