7 Creative App Design Trends for 2020
Nov 10, 2022
Blog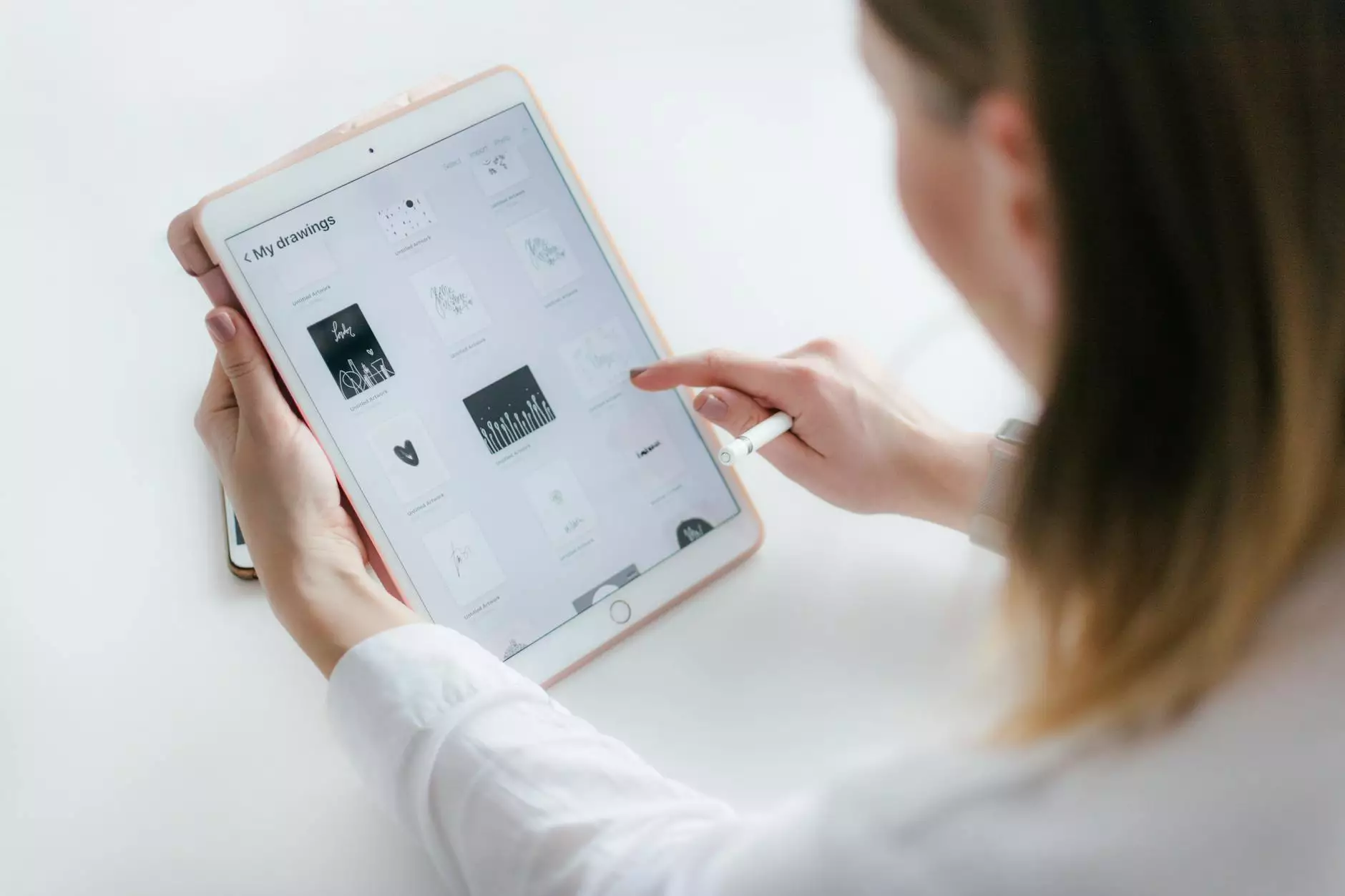 Welcome to Chinodesignsnyc, your go-to destination for cutting-edge website development and design services. In this blog post, we are excited to share with you the top 7 creative app design trends for 2020 that will elevate your business and ensure it stands out from the competition.
1. Dark Mode
Dark mode is becoming increasingly popular among app designers and users alike. This user interface trend not only enhances the visual appeal of your app but also enhances user experience by reducing eye strain, improving battery life, and providing a sleek and modern aesthetic.
2. Microinteractions
Microinteractions refer to the small, subtle animations and feedback that occur as users interact with your app. These interactions can include button press animations, loading spinners, or tooltips. Incorporating microinteractions into your app design will create a more engaging and delightful experience for your users.
3. Custom Illustrations
Gone are the days of using generic stock photos. Custom illustrations are a fantastic way to make your app unique and visually appealing. These illustrations can effectively communicate your brand's message and personality, creating a memorable experience for your users.
4. Minimalist Design
In today's fast-paced digital world, simplicity is key. Minimalist app design focuses on clean lines, ample white space, and subtle colors. This design approach helps users easily navigate your app and find the information they need without feeling overwhelmed.
5. Voice User Interface
With the rise of virtual assistants such as Siri and Alexa, voice user interface (VUI) is gaining prominence in app design. VUI allows users to interact with your app through voice commands, providing a hands-free and convenient experience. Incorporating VUI into your app design can revolutionize the way users engage with your brand.
6. Augmented Reality
Augmented reality (AR) is an exciting technology that overlays digital elements on the real world. By integrating AR into your app design, you can provide users with immersive experiences and unique interactions. Whether it's trying on virtual clothing or visualizing furniture in their space, AR can bring your app to life.
7. Personalized User Experience
Personalization is a trend that continues to dominate the app design landscape. By leveraging user data and behavior, you can create personalized experiences tailored to each individual user. This can include recommending content, providing customized notifications, or offering targeted promotions. A personalized user experience can significantly increase user engagement and loyalty.
At Chinodesignsnyc, we understand the importance of staying ahead of the game when it comes to app design. Our team of highly skilled professionals is well-versed in these trends and can help you create a stunning and user-friendly app that stands out in the competitive market.
Contact us today to discuss your app design needs and let us help you bring your vision to life. Trust Chinodesignsnyc to be your partner in success.