Why the Benefits of Trailer Wraps for Your Business are Obvious
Apr 29, 2018
Blog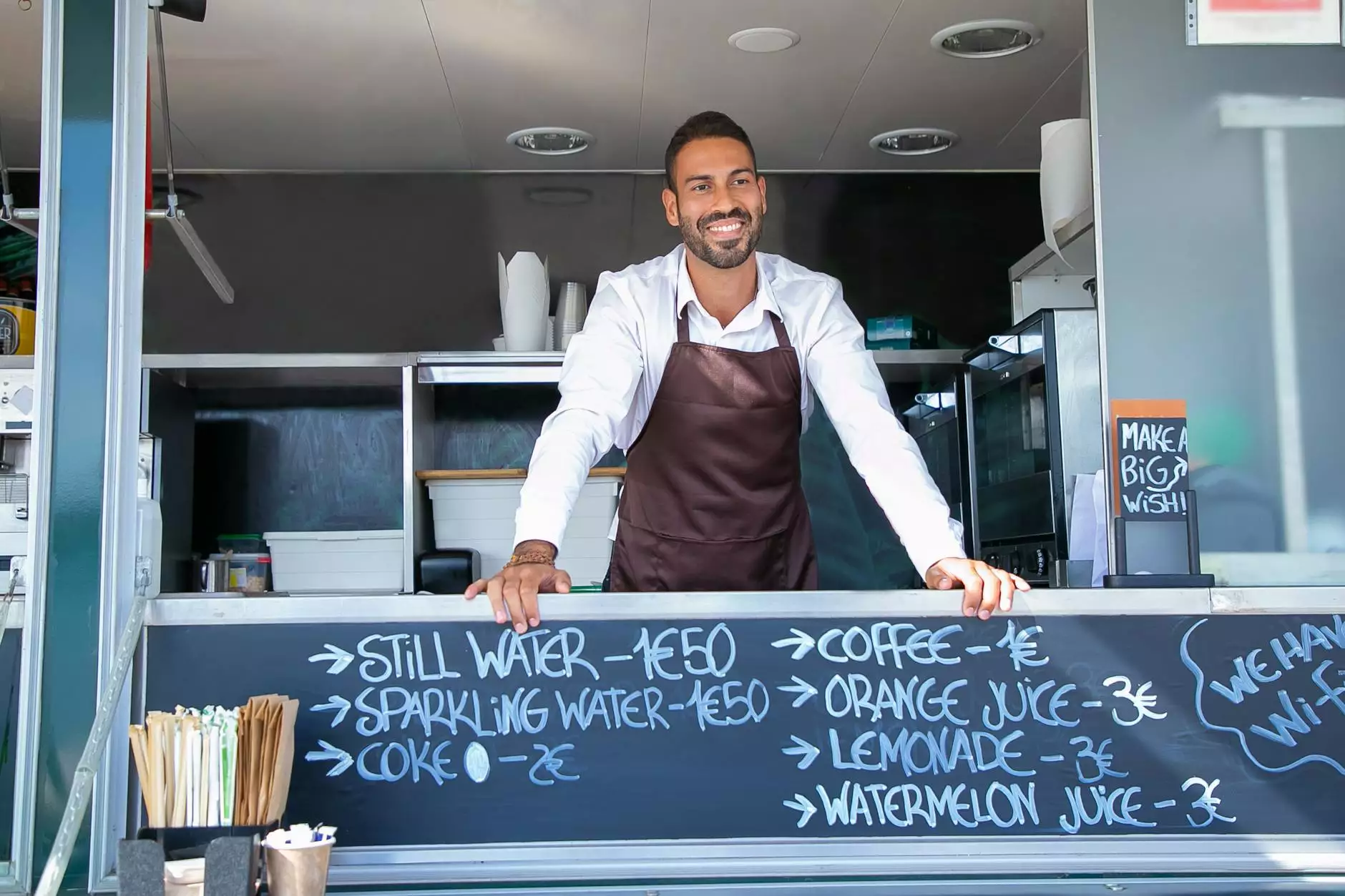 Introduction
As a business owner, you are constantly exploring ways to enhance your brand visibility and attract more customers. In today's competitive marketplace, it is crucial to utilize innovative marketing techniques, and one such effective method is trailer wraps. These eye-catching visuals on your company vehicles can be a game-changer in terms of reaching your target audience and leaving a lasting impression.
Enhanced Brand Awareness
Trailer wraps provide an excellent opportunity to showcase your brand effectively. By transforming your company trailers into mobile billboards, you can create a strong visual presence wherever you go. With captivating designs, vibrant colors, and strategically placed logos, your brand will be hard to miss. As your trailers drive through busy streets, highways, and neighborhoods, they will attract attention and generate curiosity, thereby increasing brand awareness.
Extended Reach and Increased Visibility
Unlike traditional advertising methods that stay in one place, trailer wraps allow your brand to be visible to a larger and more diverse audience. Whether your trailers are parked, on the move, or stationed at an event or job site, they act as a moving billboard, constantly exposing your business to potential customers. This extended reach means more people will become aware of your brand and services, contributing to increased visibility within your target market.
Cost-Effective Marketing
Investing in trailer wraps can be a cost-effective marketing solution for your business. Compared to other marketing channels like television, radio, or print media, trailer wraps offer excellent value for money. Once installed, they act as a continuous marketing tool, promoting your brand without recurring costs. Furthermore, trailer wraps have a longer lifespan compared to other forms of advertising, making them a sustainable investment for long-term brand promotion.
Mobile Advertising
The mobility of trailer wraps enhances their advertising impact. As your trailers travel across various locations, they expose your brand to potential customers who may not have otherwise encountered your business. Moreover, in areas with heavy pedestrian traffic, the high visibility of your trailer wraps can spark conversations, generate word-of-mouth marketing, and drive more traffic to your website or physical store.
Customization and Flexibility
Trailer wraps offer immense customization possibilities. Whether you have a specific design in mind or need assistance from a professional graphic designer, trailer wraps can be tailored to meet your brand's unique requirements. From incorporating your company logo, slogan, contact information, to showcasing your products or services through captivating visuals, the flexibility of trailer wraps allows you to create a visually stunning representation of your business.
Professionalism and Credibility
Trailer wraps add a touch of professionalism and credibility to your business. When potential customers see your branded trailers on the road, it gives them confidence in your brand and its legitimacy. It portrays that your business is well-established and committed to promoting your brand consistently. By investing in high-quality trailer wraps, you demonstrate your dedication to professionalism and attention to detail, instilling trust and credibility among existing and potential customers.
Non-Intrusive Advertising
One of the advantages of trailer wraps is that they provide a non-intrusive advertising experience. Unlike television or radio commercials that interrupt a viewer's or listener's experience, trailer wraps blend seamlessly into the environment. People can choose to engage with the advertising message without feeling forced or interrupted, resulting in a more positive and receptive audience.
Memorability and Brand Association
Trailer wraps have the power to create a memorable and lasting impression on viewers. With their visually striking designs, they capture attention and leave a lasting image in people's minds. When potential customers see your trailer wraps repeatedly, they start associating your brand with the quality of products or services you offer. This strong brand association can lead to top-of-mind awareness when customers are ready to make a purchase decision.
Conclusion
In conclusion, the benefits of trailer wraps for your business are undeniable. From enhancing brand awareness and visibility to offering cost-effective marketing and mobile advertising capabilities, trailer wraps can elevate your brand's presence to new heights. With customization options, professionalism, and non-intrusive advertising, they provide a unique and effective way to reach your target audience and leave a lasting impression. Invest in trailer wraps today and experience the remarkable impact they can have on your business growth.