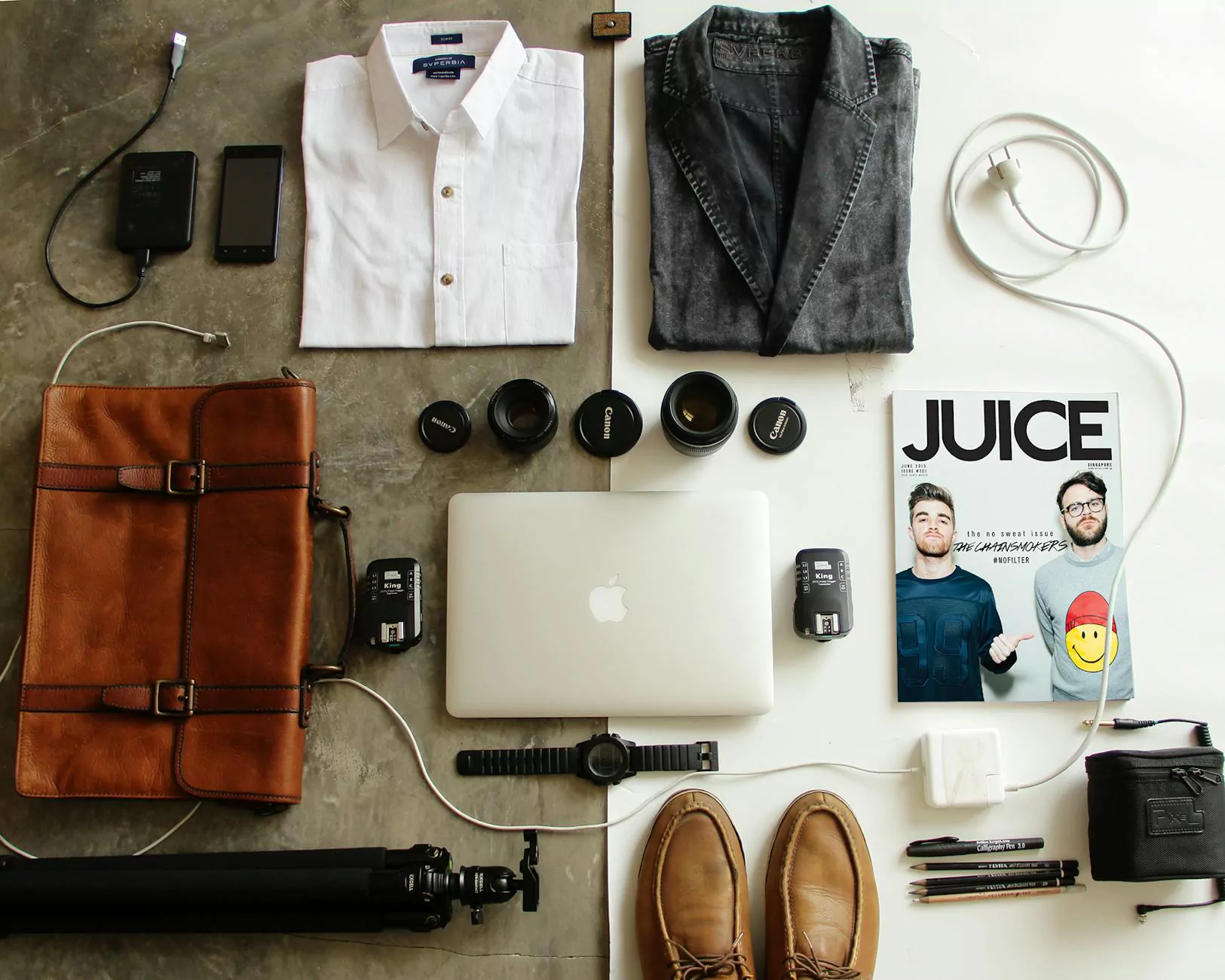 Introduction
Welcome to Chinodesignsnyc's comprehensive guide on how to get your Macbook and Canon printer to work together seamlessly. We understand the importance of a productive and efficient printing experience, and we are here to assist you every step of the way.
Why Macbook and Canon Printer?
Macbooks are known for their sleek design, powerful performance, and user-friendly interface. Canon printers are recognized for their reliable and high-quality printing capabilities. When combined, they create the perfect duo for your printing needs.
Ensuring Compatibility
Before diving into the setup process, it is crucial to ensure compatibility between your Macbook and Canon printer. Check the system requirements for both devices to verify that they are compatible with each other.
Step 1: Gather the Necessary Information
Start by gathering the necessary information about your Canon printer, such as the model number, manufacturer details, and any additional software or drivers required for installation. Visit the official Canon website to find the latest drivers and software for your specific printer model.
Step 2: Connect Your Macbook and Canon Printer
Navigate to your Macbook's "System Preferences" and select "Printers & Scanners." Click on the "+" button to add a new printer. Your Macbook will search for available printers automatically. Once your Canon printer appears on the list, select it and click "Add."
Make sure your Macbook and Canon printer are connected to the same Wi-Fi network if you are using a wireless connection. If you prefer a wired connection, connect the USB cable from your printer to your Macbook.
Step 3: Install Printer Drivers
In some cases, your Macbook might automatically install the necessary drivers for your Canon printer. However, it is recommended to download and install the latest drivers directly from the Canon website to ensure optimal performance and compatibility.
Troubleshooting Common Issues
Even with the most compatible devices, occasional issues may arise. Here are some troubleshooting tips to resolve common Macbook and Canon printer compatibility issues:
Issue 1: Printer Not Found
If your Macbook doesn't detect the Canon printer, make sure both devices are on the same network and connected properly. Restart your Macbook and printer, and try again. Updating your printer's firmware and drivers can also help resolve this issue.
Issue 2: Printer Offline
If your printer appears offline on your Macbook, check the printer's power and connection status. Ensure that it is turned on and connected to your Macbook. Select your printer in "Printers & Scanners" and click on "Open Print Queue." From there, click on the "Resume" button to bring your printer online.
Issue 3: Print Quality Problems
If you are experiencing print quality issues, such as blurred or faded prints, ensure that you are using genuine Canon printer cartridges and proper paper settings. Perform a printhead cleaning or alignment process to improve print quality. Consult your printer's user manual or Canon's support website for detailed instructions.
Conclusion
Congratulations! You have successfully learned how to get your Macbook and Canon printer to work together flawlessly. By following our detailed guide, you can ensure a smooth printing experience with optimized performance and productivity. Remember to regularly update your printer's firmware and drivers for the best results.
Chinodesignsnyc is dedicated to providing valuable resources and expert guidance in the business and consumer services category. Stay tuned for more informative content and helpful tips to enhance your website development and other related endeavors.